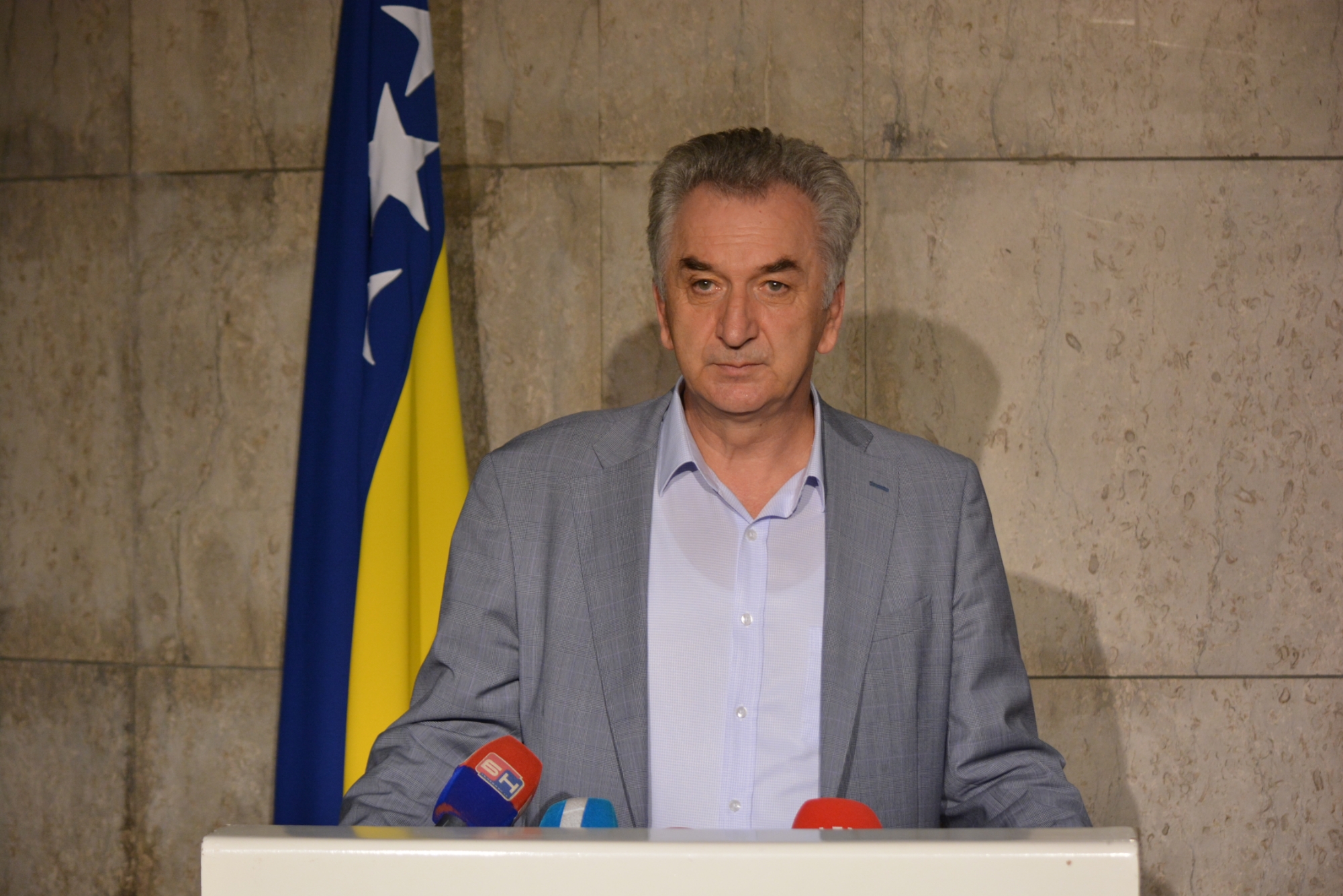 Sarajevo, February 19, 2016/Independent Balkan News Agency
By Mladen Dragojlovic
BiH Minister of Foreign Trade and Economic Relations, Mirko Sarovic, said on Friday in Sarajevo that BiH and entity budgets annually lose 50 to 70 million BAM (25 to 35 Euros) from customs duties and levies, because since 2013, an agreement  with the European Commission, on adaptation of the Stabilisation and Association Agreement (SAA ), has not been reached.
Speaking of the initiated negotiations on this issue, Sarovic said that it is impossible to predict how long they will last and what the result will be.
"Support to BiH agriculture industry can not be based solely on the brake which is called the adaptation of SAA. For the last three years this country is supposed to be useing, like every month in 2016 while the negotiations are ongoing, to help the agricultural sector in ways that are allowed – from subsidized diesel, called `blue diesel`, to bigger allocations for subsidies in entities, in order to prepare agriculture for full liberalization, which will one day come", Sarovic said.
He added that once in the future, when the BiH comes closer to the EU, trade liberalization will be complete. Sarovic said that current incentives for agriculture in the entities are not sufficient to ensure the competitiveness of the BiH agriculture sector.
"Without incentives of 100 million BAM (50 million Euros), RS farmers can not expect quality care. Here you have to add `blue diesel` and access to IPA funds", Sarovic said, adding that levies earned from BiH trade exchanges with the EU, instead in agriculture, go to public spending.
Sarovic pointed out that, as BiH Minister of Foreign Trade and Economic Relations, is ready to negotiate with the EU on the adaptation of the SAA as long as it will be necessary and that everyone should do their best to come up with a good solution.
Commenting on the recently announced increase in excise duties on alcohol and cigarettes, Sarovic said that there will be no benefits without the complete reform of the health sector. He added that it is necessary to hear the opinion of the other side – businessmen and consumers, who will pay the cost of increased excise taxes.