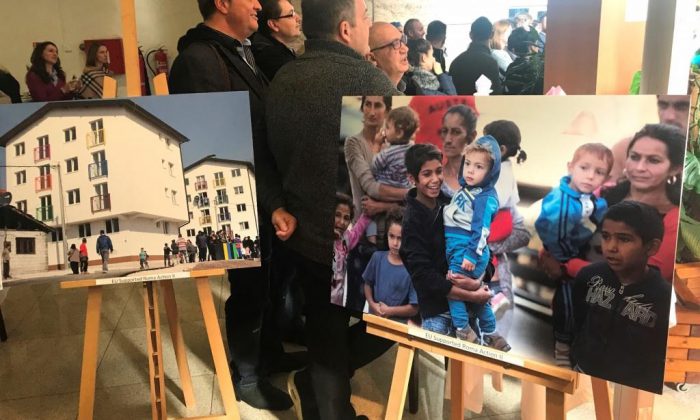 BiH government stakeholders, representatives of relevant NGOs, international partners and direct beneficiaries of different EU-funded Roma projects gathered on Monday, in Sarajevo, to celebrate the Roma culture in BiH and reflect on project achievements and address persisting challenges in terms of issues related to Roma inclusion, school dropout and housing. At the event, it was clearly emphasised that the EU remains firmly committed to the inclusion of the Roma as a fundamental precondition for the EU accession process.
The head of the EU Delegation and EU Special Representative in BiH, Ambassador Lars-Gunnar Wigemark, in his welcoming address to attendees, reiterated the EU's commitment to Roma and minorities' rights in connection with the country's accession process. Since 2007, as he said, the EU has provided over €100 million under the Instrument for Pre-Accession Assistance to support social inclusion and integration of the Roma in the enlargement countries. Out of this amount, over €6 million was provided to BiH.
"We know that in this country, like in many other parts of Europe, Roma people are among the most excluded and many live in poor socioeconomic conditions – facing prejudice, intolerance, discrimination and social exclusion on a daily basis. This event is to remind us that the European Union is committed and ready to help improve the overall situation of Roma here in BiH", said Wigemark.
He also emphasised that the authorities in BiH should step up their efforts, employment wise too, education and effective implementation of the Anti-discrimination Law of BiH.
As it was announced by the EU Mission to BiH, during info sessions organised throughout the day, project beneficiaries and representatives of the Roma community were invited to share their stories and views about the most pressing challenges they continue to face in their daily lives.
"When I embarked on this journey, I knew that I would have to fight many prejudices in society. The Roma community expected a lot as well. I avoided early marriage, I went to school. Today, with the support of my parents and in spite of everything, I study psychology and I want to build a career", psychology student and Chair of the "Euro Rom" Association from Tuzla, Admira Biberovic, said at a presentation of the "Leaders – Young Roma in Action" group.
Fatima Dzanic from the Bijeljina-based "Otaharin" Association said at the presentation of the "Young Roma for Rights and Inclusion" project, implemented by Care International that she  grew up on the street, but fought her way for a different life.
"My experience is the best example of how much a woman from a traditional Roma family can achieve. Today, I am employed at the Roma Association in Bijeljina. I love my job and I help other women find their path", said Dzanic.
The event was organised by the EU Delegation/EUSR in BiH with the aim to showcase the EU's ongoing work and support to the process of Roma inclusion, primarily through improving living conditions for Roma families. It opened with a live rendition of "Nana Toha" by singer Zeljka Katavic, and featured two photography exhibitions, documenting the Roma identity and achievements of Roma housing projects in BiH.
"In the lead-up to Human Rights Day, activities on minority rights will continue with the opening of the Minority Fest, sponsored by the EU Special Representative in BiH. The Minority Fest will open on 22 November with a photography exhibition of photographer Nihad 'Nino' Pušija, documenting the Roma identity in Southeastern Europe, and will close its doors on 5 December 2017, with a conference on the socio-political participation of national minorities in BiH, taking place at the EU Delegation", read the EU Delegation press release…/IBNA