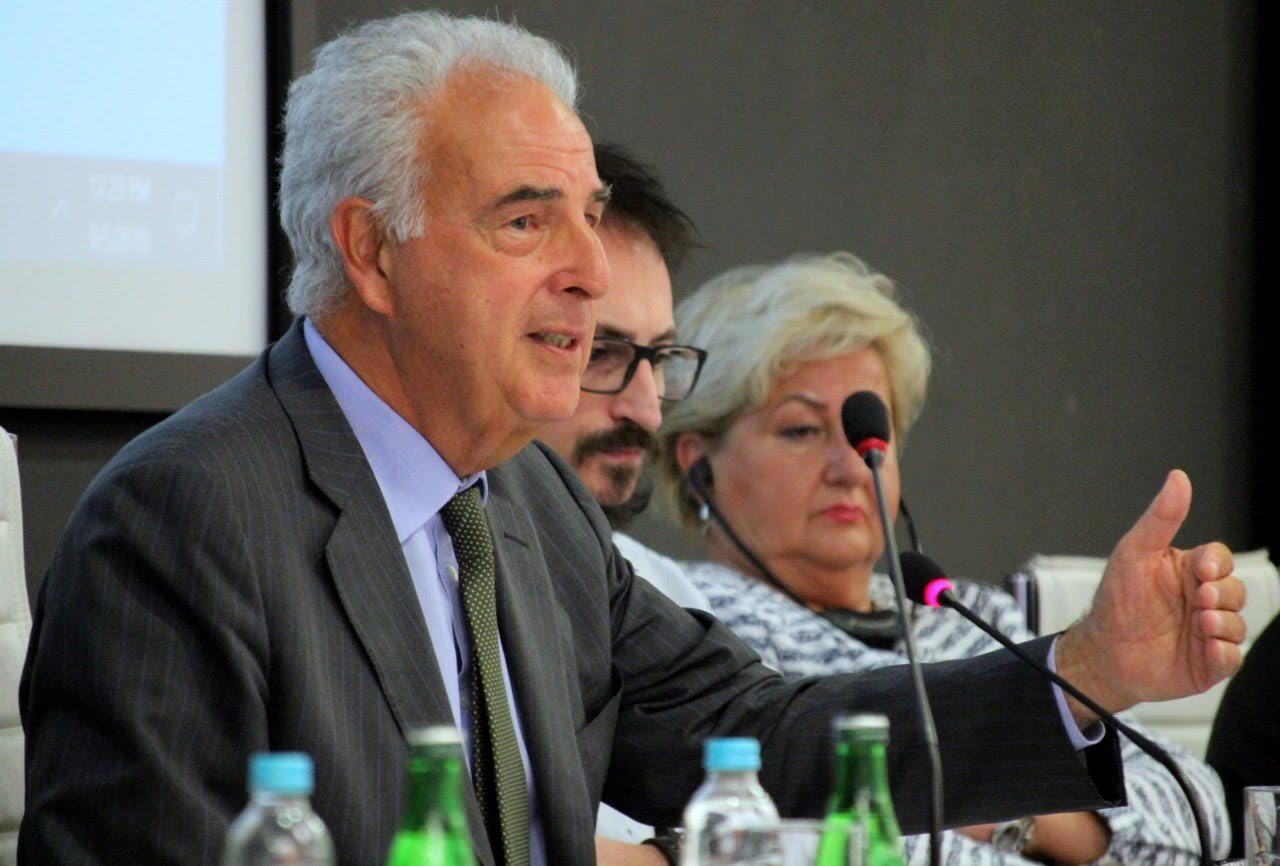 Bosnia and Herzegovina can remain a country with the lowest HIV rate in Europe and sustained reduction of tuberculosis levels only if full implementation of the transition from international funding towards sustainable domestically owned HIV and TB responses is ensured. But, international funding from the Global Fund to Fight HIV/ AIDS, Tuberculosis (TB) and Malaria is ending this year.
Michel Kazatchkine, the Special Advisor to the Joint UN Programme on HIV/AIDS for East Europe and Central Asia, is on a visit to BiH with representatives of the UNDP and Global Fund to Fight AIDS, Tuberculosis and Malaria.
During the visit, professor Kazatchkine has highlighted the importance of coordinated efforts of relevant domestic health, drug control, justice, legislation and other institutions and CSOs in all meetings including the State Minister of Civil Affairs, entity and cantonal ministers of Health, and representatives of civil society organisations involved in HIV and tuberculosis response policies. Professor Kazatchkine also emphasised that full implementation of domestically-owned transition plans is an imperative to sustain the current low rates of HIV patients and sustained reduction of tuberculosis levels as international funding from the Global Fund will no longer be available to Bosnia and Herzegovina. He added that the commitment expressed by domestic partners assures him that the country is able to achieve the (pre)set goals. However, it is urgent to sustain current results and services and make sure they move forward.
"The visit is especially timely given the ongoing budgetary discussions to ensure commitment by the authorities and keep Bosnia and Herzegovina a low prevalence country", said Sezin Sinanoglu, UN Resident Coordinator and UNDP Resident Representative.
As it was announced in the UNDP press release, the UN system and UNDP remains committed to supporting the transition to more domestic funding sources for continued access to equitable HIV and TB-related services especially for key populations at higher risk of being infected with HIV or those living with HIV / AIDS. This will be crucial from the perspective of supporting the development of enabling legal, regulatory and policy environments, addressing stigma and discrimination towards key population mentioned before, and ensuring access to essential prevention, treatment and care services thereby contributing to the achievement of the Sustainable Development Goals and leaving no one behind or outside this framework….  / ΙΒΝΑ