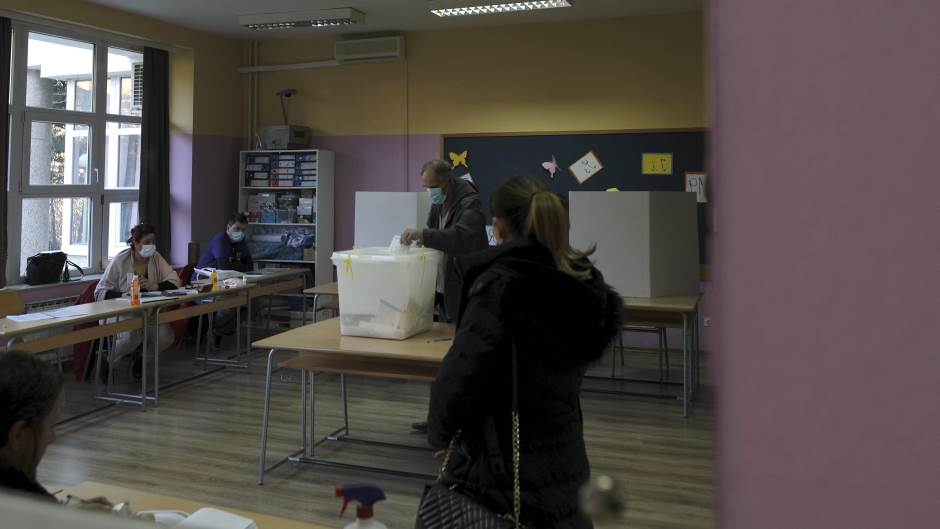 With 65,33% of the votes counted in the Mostar local elections, according to the results published by the Central Election Commission on Monday morning, the Croatian Democratic Union (HDZ BiH), he largest political party of Bosnian Croats, still leads in the city's central zone ahead of the 'Coalition for Mostar' comprising five political parties, including the main Bosniak Party for Democratic Action (SDA).
Based on the votes counted so far, the HDZ BiH has garnered 11, 973 votes, while the Coalition for Mostar has won 9,421. The left-leaning 'BH Bloc' coalition follows with 3,629 votes.
The central electoral roll for Mostar was concluded on 11 November 2020 with a total of 100,864 voters who could cast their vote at 150 regular polling stations, 16 polling stations for voters in absentia, and at 20 mobile units for voters who are Covid-19 patients.
A total of 1,717 election observers from the Central Election Commission, Mostar's Election Commission, civil society organisations and international observers are monitoring the election process.
Mostar saw its first election since 2008 on Sunday, with the voter turnout at regular polling stations estimated at 55.00%, which roughly translates to 52,865 people taking to the polls to elect 35 councilors to their City Council – 13 elected from the central city zone and the remaining 22 from six other ethnically-based constituencies. The new Mayor of the city is also to be elected.
HDZ BiH President Dragan Čović stated at a news conference that the party would win 40 per cent of the seats in the new Mostar City Council.
He stressed that the HDZ BiH won about 20,000 votes in the elections, doubling the number of votes from the last Mostar elections held 12 years ago.
"That was our goal. I believe that with these 14 or 15 mandates we will be able to find partners with whom we can have a two-thirds majority, and certainly protect the positions of the Croatian people by a majority in the City Council. We want Mostar to be transformed into a modern European city, and I believe that there are a sufficient number of partners in Mostar who think in a similar way about the future of the city," Čović said.
He noted that the time had come "for Mostar to be built on clear European foundations." /ibna