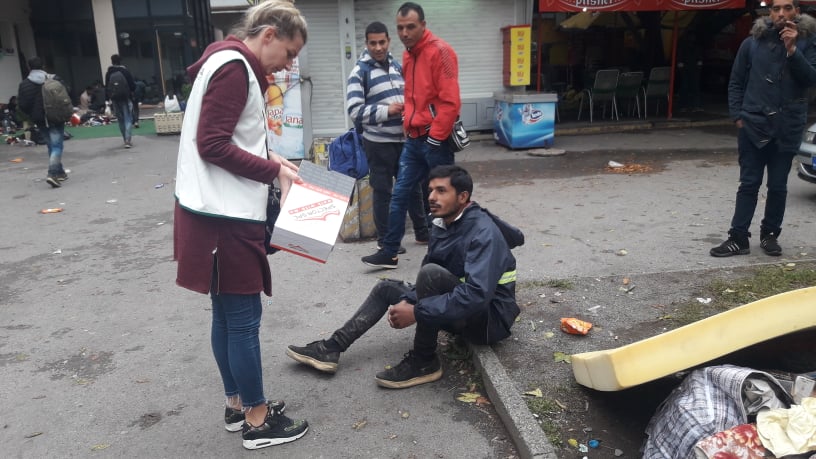 At today's meeting of the Operational Group for the Situation with Migrants and Refugees in the Una-Sana Canton (USC), it was confirmed that in recent days all users of the services of the "Miral" Temporary Reception Center in Velika Kladuša were tested for COVID-19, with 135 results coming back positive.
"Unfortunately, this information is correct, but it is especially worrying that 55 infected migrants left the camp after that and headed in an unknown direction. It is an inadmissible omission of the international and security organizations and agencies that manage the center. Therefore, we appeal to the USC Cantonal Prosecutor's Office to respond to this issue and examine the responsibilities for such a threat to the health and epidemiological situation in our canton," said the Prime Minister of the USC Mustafa Ružnić.
He added that the help of the competent state institutions was requested in finding an adequate space for the treatment of people with a more severe clinical picture, given the overcrowding of city and municipal health centers and the Cantonal Hospital in Bihać.
"We simply need help in the treatment of migrants and refugees who have contracted COVID-19, because we no longer have any capacity. We hope for an adequate response, so that we can adequately provide assistance to people with a possibly severe clinical picture," said Ružnić.
Due to the increased number of infected users of the services of the reception centers, it was announced at the meeting of the Operational Group that the supervision and control will be intensified, that is entry shall be denied to migrants and refugees into the Una-Sana Canton.
The authorities confirmed on Tuesday afternoon that 55 migrants simply jumped the fence after testing and went in an unknown direction. Apparently, no one even tried to stop them.
In two more migrant camps in the urban zones of the canton, another 50 migrants tested positive for coronavirus – 45 in the Borica camp and 11 in the Sedra camp, according to the cantonal Institute for Public Health.
Currently, there are about 4,300 migrants in six camps in Bosnia and Herzegovina, however the exact number of those staying in abandoned facilities is unknown.
"They are on the move. According to the latest data, there are between 1,500 and 1,700 such migrants. The total number in BiH is 6,000," said Mirsad Buzar, Deputy Director of the Service for Foreigners in Bosnia and Herzegovina. /ibna