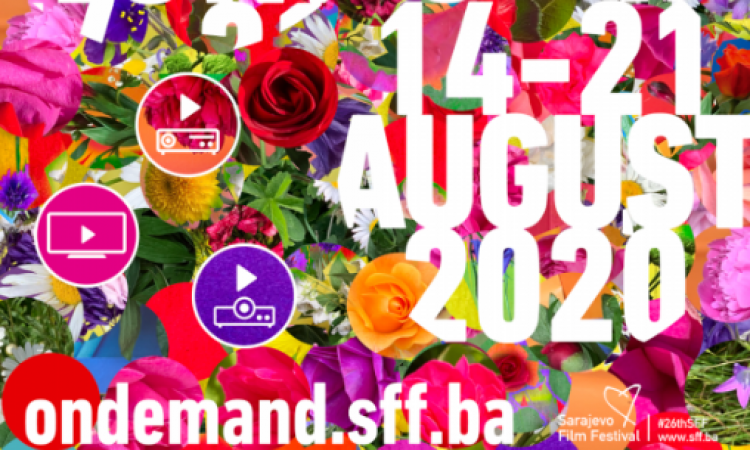 Due to the coronavirus pandemic, many traditional festivities in Bosnia and Herzegovina have already been cancelled or postponed for next year. Several traditional festivals in Banja Luka, Sarajevo, Mostar, or on the mountains of Tjentište and Kozara will not take place this year. The latest postponement came from the second BiH Pride Parade but, as the organizers said on Thursday, it will be rescheduled as soon as the epidemiological conditions in the country become more favourable.
"We are postponing the second BiH Pride parade, a mass public protest for human rights, for a time when the epidemiological situation in the country will be more favourable, and we will inform the general public of the new date in due time", the organizers note in a statement.
They add that it is important to emphasize that, as activists "we are aware of the fact that during the pandemic, repression of freedom of public assembly became more pronounced. Therefore, in solidarity with all groups that are prevented from exercising their right to freedom of assembly, we will organize public thematic discussions in the coming period that will challenge and deconstruct the issue of the right and freedom of assembly".
Given the importance of the struggle and the imperilment of the rights and daily life of the LGBTIQ community, which constitutes an integral part of the Bosnian society, the Pride will still be dated for August 23, but will be actualized through different activities, of which the organizers said they would inform the public as well.
Earlier, one of the most famous and most important festivals – the Sarajevo Film Festival – also declared that public gatherings would not take place and that the SFF would be held entirely online.
"Viewers from all over Bosnia and Herzegovina and the region will be able to watch the film programs of the Sarajevo Film Festival on the online platform ondemand.sff.ba. Through this platform, viewers will also have access to accompanying programs, such as lectures and interviews with authors", the Directorate announced.
The decision was taken on the basis of instructions and information from the Civil Protection Staff of Sarajevo Canton, the Government of the Sarajevo Canton and the Crisis Staff of the FBiH Ministry of Health issued on August 4, which include "recommendations to the population in the Federation of BiH to avoid public gatherings and restrict their movement".
In this way, the Sarajevo Film Festival confirms the responsibility and obligation towards the community in which it exists, as stated in the announcement.
The festival, which will take place from August 14th to 21st, will kick off with the world premiere of the film "Focus, Grandma" by Pierre Žalica on ondemand.sff.ba. /ibna