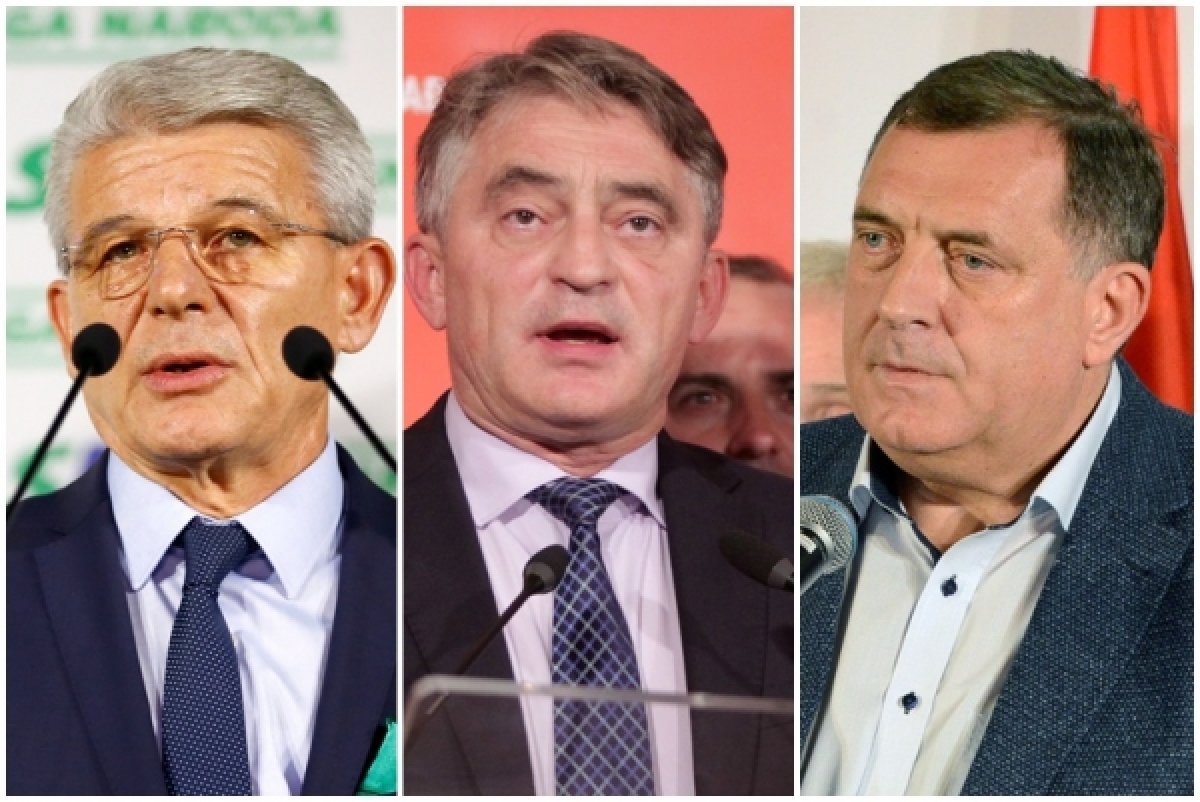 Yet another chance for the appointment of a BiH Council of Ministers Chairman has passed without results. The members of the BiH Presidency, trapped in a nationalistic rhetoric, once again failed to agree on this important issue for the citizens. Almost a year since the General Elections, the state still has no executive authorities established.
Last week passed with the negotiations among the three Presidency members: Milorad Dodik (Serb), Šefik Džaferović (Bosniak) and Željko Komšić (Croat). Dodik, as the leader of Alliance of the Independent Social Democrats (SNSD), nominated his party high official, Zoran Tegeltija, for the position of the Council of Ministers Chairman, but the other two members refuse to accept the suggestion until an agreement on the Annual National Plan for NATO was reached and sent to the Alliance HQ in Brussels.
It should be noted that last week all relevant agencies gave a green light for an appointment, which means that there are no legal obstacles for Tegeltija to take duty. That is why Dodik asked for a Presidency session with only one issue on the agenda: Tegeltija's appointment. According to Dodik, Komšić and Džaferović told him at the beginning of the session that there was no chance they would vote in favour of the appointment of Tegeltija. Consequently, he withdrew the request for a session, which ended even before it began.
At the press conference after the session, Dodik said that the rights of the Serbs in BiH are endangered and that he will not let Bosniaks usurp them. A day before the session, Dodik said that "BiH as a state is dying and that Komšić and Džaferović are doing everything to accelerate its death". Dodik noted that at the moment all main positions in the state are in the hands of Bosniaks.
"It means that this situation is good for them. But, they are pushing BiH towards a heavy institutional crisis", Dodik said.
Džaferović said on his part that the session was not supposed to happen in the first place, until the three members of the Presidency agree on all issues.
"There is no space for threats and blackmails in this country. Dodik must respect the laws and adopted decisions including those about NATO integration", Džaferović stated.
Komšić, as present Presidency Chairman, said that he is not optimistic about the future. He recalled Dodik's earlier statement that he will demand a special session of the Republika Srpska National Assembly to withdraw the consent on the establishment of the important state institutions such as Indirect Taxation Authority, BiH Armed Forces and High Judge and Prosecution Council.
"I am afraid that Dodik's scenario is possible", Komšić said, adding that there is no legal way to withdraw the consent and abolish these institutions./ibna