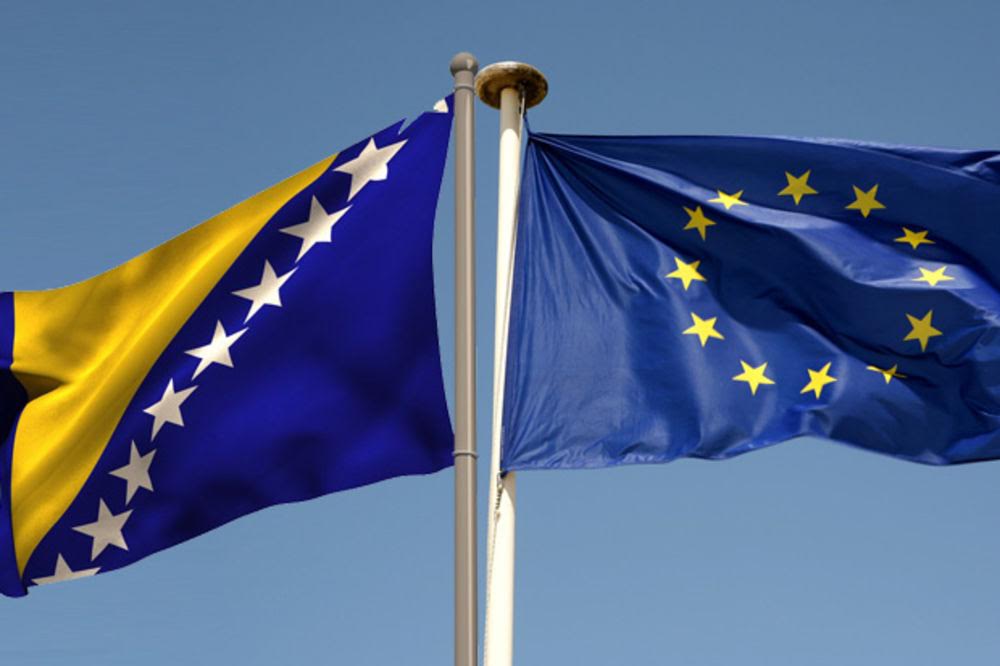 A three-month period, during which Bosnia and Herzegovina was supposed to use in order to clarify the remaining issues in the European Commission Questionnaire, passed  by but when the end of September came, the moment when BiH was expected to return the answered EC Questionnaire, state authorities had failed to finish their important task.
The follow-up questions were created for the explanation of certain issues, which were not answered in a proper and clear manner in the main Questionnaire.
"It is our understanding that the Bosnian and Herzegovinian authorities are now finalising their answers in the framework of the country's coordination mechanism on EU matters. The Commission looks forward to receiving the answers in the coming period", the EC office in BiH told local media.
The Commission sent a number of follow-up questions as part of the preparation of the Commission's opinion on the country's application for the EU membership.
"An indicative deadline of three months, until the end of September was given to the Bosnia and Herzegovina authorities to submit their replies. The Commission has not yet received the replies", confirmed the Commission.
After several years of internal negotiations about responsibilities and jurisdiction of the state and entities' institutions, BiH formally applied for EU membership in February 2016. Next step was the 3,242 question Questionnaire of the EC which BiH authorities should answer and send back within six months. However, it took the country's institutions more than a year to finish answering the questions because once more politicians were caught up in serious disputes.
At the solemn ceremony at the beginning of this year, BiH officials handed over the answered Questionnaire to the EC President, Jean-Paul Juncker. After that, state authorities were supposed to receive and answer the additional questions and then wait for the EC's decision about BiH's candidate status.
"BiH answers to the Questionnaire and to the follow-up questions will be taken into account for the ongoing preparation of the Commission's opinion on the merits of BiH application for EU membership. On the basis of the Commission's opinion and its future recommendations, the EU Council will take a decision as to the next steps in the country's EU integration process as well as the necessary reforms for Bosnia and Herzegovina to carry out to make this happen", the EC Office noted.
The Commission emphasised that it is crucial for Bosnia's leaders, parties and institutions to "maintain the strong focus on reforms" which include the smooth organisation and implementation of the October election as well as the swift formation of a government following the election "in order to resume with the necessary reforms, in line with citizens' expectations".
Most of the additional questions (106) relate to politics, while in the economic section, the European Commission has posed 33 additional questions. Social policy and employment ones are next (number wise) 43, and after them follow the 39 Transport policy questions and the 36 concerning Education and culture…. / IBNA