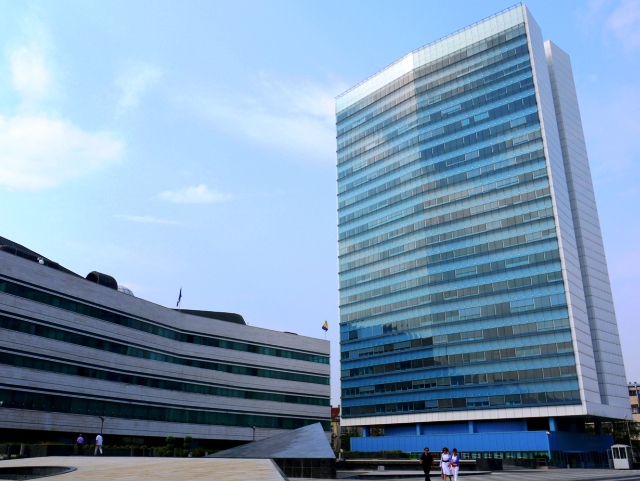 The BiH Ministry of Finance and Treasury announced that funds for resolving the migrant crisis have not been disbursed into the BiH Treasury Single Account.
The International Organization for Migration in BiH (IOM) published the information on the implementation of projects related to the Emergency Response to the Migrant and Refugee Situation in Bosnia and Herzegovina funded by the European Union, in which they state that "the IOM submits monthly financial reports to the Assistant Minister for Migration (within BiH Ministry of Security) and the EU Delegation in BiH. This report includes details of how the funding was spent in the previous month by IOM and its implementing partners. The Assistant Minister submits these reports to the Ministry of Finance BiH for their input and, once received and finalised, then sends these reports to the Council of Ministers prior to their session. In addition, IOM also submits a detailed end-of-year financial report which is processed in the same manner."
The BiH Ministry of Finance announced that allegations regarding the International Organization for Migration (IOM) submitting financial reports on the use of these funds to the Ministry are also incorrect, as illegal migrations constitute the exclusive competence of the BiH Ministry of Security which is the final link in the chain of communication, in charge of preparing reports for the sessions of the Council of Ministers of BiH.
The funds planned in the budget are spent, as stated, in accordance with the law, while the BiH Ministry of Finance and Treasury cannot monitor the cash flows of international institutions beyond its competences.
"All tasks that, by decisions of the Council of Ministers, are submitted to the BiH Ministry of Finance and Treasury will be realized in accordance with the law and applicable regulations. The Ministry of Finance and Treasury of BiH has a database through the Donor Coordination Forum (DCF), where members of the forum submit annual reports and where the IOM is included as an implementer through individual projects of the European Union and the United Nations, and verified data are available at www.donormaping.com," the BiH Ministry of Finance and Treasury announced. /ibna