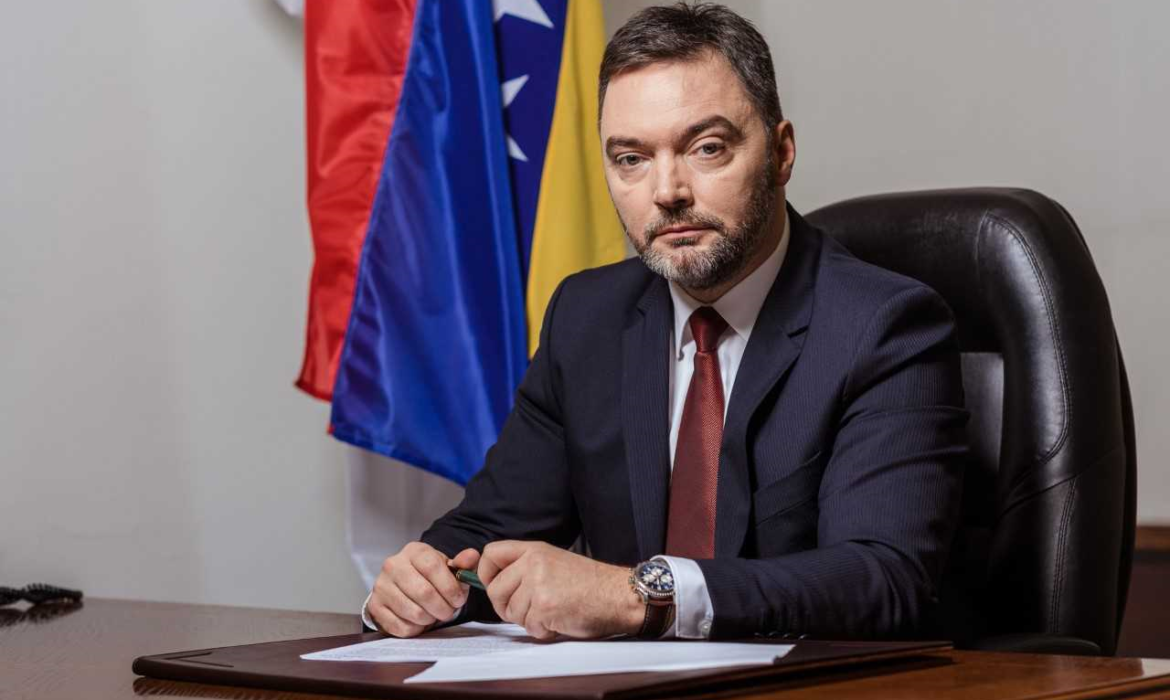 The Minister of Foreign Trade and Economic Relations of Bosnia and Herzegovina, Staša Košarac, reiterated today his determination to unblock the appointment of an expert team for Trgovska Gora, thwarting the intentions of the Republic of Croatia to build a radioactive and nuclear waste landfill at that site.
Following the video conference of the representatives of the civil sector and competent institutions on the implications of the disposal of radioactive waste and spent nuclear fuel on Trgovska Gora, Košarac pointed out that the primary goals in that regard are the protection of health and the environment.
He reiterated that it is unacceptable and politically incorrect for the Deputy Chairman of the BiH Council of Ministers and BiH Foreign Minister Bisera Turković to not allow on the agenda of the BiH Council of Ministers the decision to appoint an expert team to monitor the situation and activities related to this issue.
"The blockade caused by such actions of the Minister of Foreign Affairs stopped us in a very important job, to prove on the basis of scientific research elements that the construction of a possible landfill in Trgovska Gora is harmful to human health and the environment in RS and FBiH", said Košarac.
He added that, if BiH continues with this dynamic and enables Croatia to carry out activities, it will be in a situation where it will not be able to react in time, "because, according to the ESPOO Convention (Convention on Environmental Impact Assessment in a Transboundary Context), BiH will be able to react within a month", emphasizing that this is too short of a period for a meritorious response to the new situation.
The Minister of Foreign Trade and Economic Relations of BiH pointed out that he was pleased with the readiness of the civil society in BiH to join the process and contribute to unblocking the appointment of the expert team for Trgovska Gora, noting that part of the non-governmental sector is already involved in solving that problem. /ibna