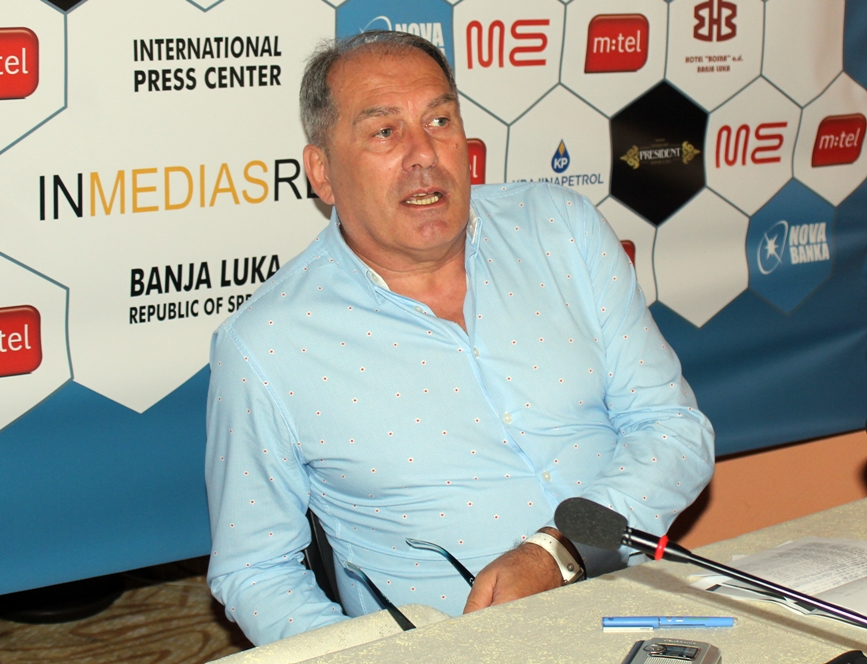 BiH State Prosecutor Office has triggered an investigation on the accusations that Croatian Intelligence Agency recruited Muslim extremists to store weapons in places of prayer in central BiH.
The aim of this operation, allegedly, was to justify an earlier claim of Croatia's President, Kolinda Grabar Kitarović, that BiH was a 'terrorist hub'. One of those who confirmed that the operation was discovered by BiH authorities is BiH Minister of Security, Dragan Mektić. He was questioned on Friday at the State Prosecutor Office.
"Why did the Prosecutor's Office not react to any earlier cases? The bottom line here is not to find out what truly happened, but to protect the friendly-family connections between certain prosecutors and actors in this whole story. If the Prosecutor's Office had wanted to, it would have opened every case. Everything I said, I am confirming again", Mektić said after the questioning.
The Sarajevo media published on Wednesday a report, claiming the Croatian intelligence officials and diplomats tried to recruit Muslim extremists to bring weapons and explosives to Muslim places of gathering in central BiH. Mektić confirmed the media report, saying that he knew about the plot "for a year or two already".
According to his statement, Croatia's secret service, with the help of Croatian politicians in BiH, would try to force a police operation that would reveal those weapons and in this way confirm a previous statement of the Croatian President that there were thousands of terrorists in BiH and that the country was a terrorist hub.
Croatian officials, of course, dismissed the claim.
Asked whether BiH security agencies prevented the plot, Mektić said that this was their job.
According to the media, the Croatian consul in Tuzla, Ivan Bandić, was involved in the alleged failed operation along with local Mato Đaković. Mektić said that prosecutors asked him about the Bandić and Đaković involvement in the case.
Mektić added that Đaković drove the vehicle with diplomatic license plates that belonged to the Croatian consulate.
"I said I had new information and that I saw several photos in which Mato Đaković can be seen driving that vehicle several months ago", he said.
Đaković bought that vehicle from Bandić but registered it on his name only a day after the media report was published, Mektić claimed.
"Nobody can use a diplomatic vehicle except for the authorised diplomat. The diplomatic vehicle is in a certain way treated as the territory of that country. And if you give Mato Đaković a diplomatic vehicle for him to drive, he can do whatever he wants in it, however he wants", he said.
Mektić stressed that BiH security sector "doesn't trust this Prosecutor's Office and this Chief Prosecutor.
"They need to know this in the High Judicial and Prosecutorial Council and take this into account", he added./ibna