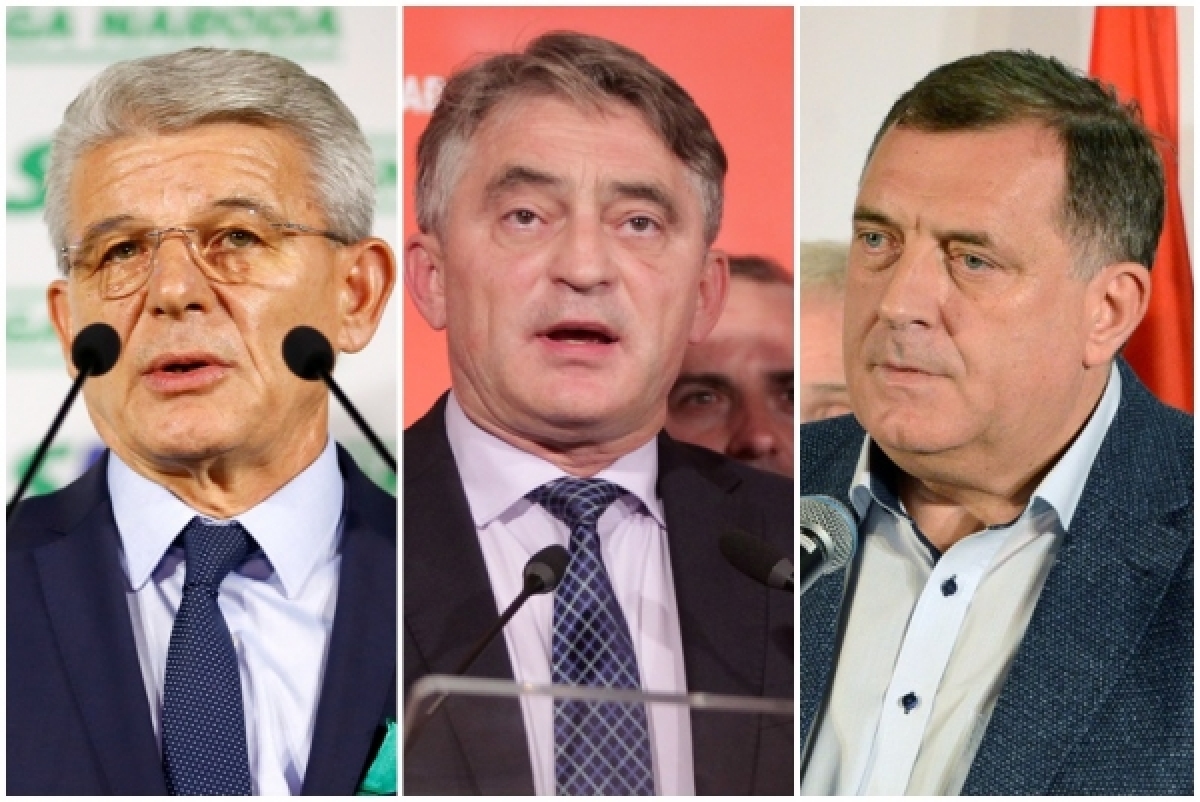 Even before the Serbian member of the Presidency of BiH, Milorad Dodik, crossed the state border to visit Zagreb, this event caused new tensions on the already fragile political scene of a small, divided country.
Some assume that Dodik will present the position that the issue of RS's stay in BiH should and must be linked to the issue of Kosovo at meetings with Prime Minister Andrej Plenković and President Zoran Milanović, but completely different information is coming from Zagreb. The Office of the Croatian President announced that Dodik is not coming to Zagreb on an official visit as a member of the Presidency, but as a leader of Serbs in BiH, with whom he will discuss the whole spectrum of issues, including the position of the Croatian people in Republika Srpska. That sounds normal, but it must be known that only a day earlier, during the celebration of the Day of Serbian Unity, he said that "the unification of RS and Serbia is a goal that we will not give up on".
The Chairman of the BiH Presidency, Šefik Džaferović, stated at the very mention of such an organized visit that this is not an official but a privately organized event.
"Official Zagreb accepted a private visit, ignoring Bosnian state institutions. It is their choice, just like their choice in terms of the consequences that such an action will have", Džaferović wrote on his accounts on social networks.
The third member of the Presidency, Željko Komšić, believes that Dodik will convey the message in Zagreb that RS and Serbia will be one state.
"Regardless of how official Zagreb will accept that message, with or without their approval, we who live in BiH know what we have to do. Zagreb can do as it pleases. "Milošević's and Tuđman's plan from Karađorđevo will never be realized", Komšić told the media.
In March 1991, the then presidents of the Yugoslav federal states of Serbia and Croatia, Slobodan Milosevic and Franjo Tudjman, met in Serbia, Karađorđevo, to discuss the ongoing Yugoslav crisis.
At the time, according to N1, various media reported that during the meeting, the two presidents allegedly agreed on the re-division of Bosnia and Herzegovina between the soon-to-be independent Croatia and Serbia. According to these claims, the two states would annex territories with an ethnic Croat or Serb majority, leaving a dark Bosniak buffer state between them. Since the meetings took place without any witnesses, and no record was kept, the exact content of the meetings is unknown.
Komšić, as a Croat who was elected to the Presidency by the votes of Bosniaks, expressed the greatest fear of the Bosniak population in BiH – the disintegration of the state of which they would have only a small part of the territory. As long as that fear exists, tensions in BiH can only escalate./ibna