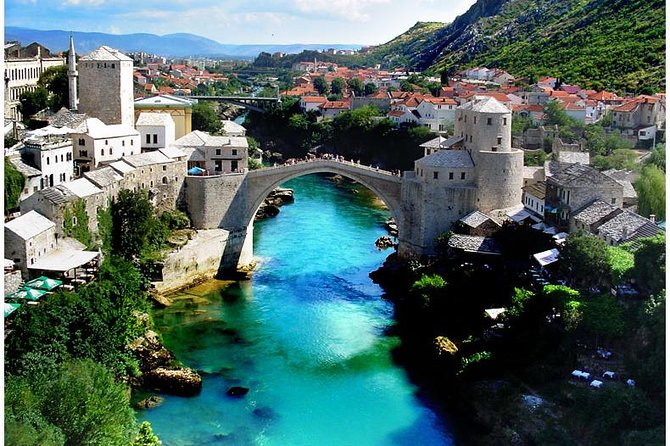 The citizens of Mostar, the long-time divided city on the river Neretva in south BiH, will finally elect their representatives in local Assembly, as well as a Mayor.
After 12 years of dispute on the Election Law, political representatives have decided to hold elections in this city on Sunday, December 20. International community representatives thus called citizens to use their right to vote. Valentin Inzko, Head of Office of the High Representative, said that citizens should use "their Bonn Powers".
"Twelve years since their last opportunity to vote for their local representatives, I now invite the citizens of Mostar to respond with a robust turnout on Sunday's local elections. Use your personal Bonn Powers and vote!
Additionally, I appeal to citizens to vote, based on issues and proposed solutions that are aimed at moving Mostar forward. The beautiful, world-famous city of Mostar and all Mostarians, especially the youth, deserve no less than others in BiH, the opportunity to have a bright and prosperous future and to live in a vibrant and economically thriving city where they can build a future for themselves. You have all the potentials for success. Dear Mostarians, use your right to vote, make your voice heard, and do not let others decide for you or your city," said the High Representative.
The High Representative also urged voters to protect themselves and the people working at the polling stations by adhering to the prescribed epidemiological measures and by following the instructions issued by the City Election Commission. He also commended the BiH Central Election Commission for organizing two consecutive elections under difficult circumstances.
Kathleen Kavalec, Head of the OSCE Mission to BiH, "encouraged all eligible voters to use this opportunity to strengthen democracy by exercising your right to vote for the candidates you believe will best serve the interests of your community.  In this difficult time of the COVID-19 pandemic, we urge all voters to protect both themselves and polling station workers by wearing masks and respecting all epidemiological measures while voting."
She added that, on 18 November 2020, numerous political parties, coalitions, and independent candidates participating in these local elections signed a pledge to respect the principles of free and fair elections.
"Those who signed the pledge agreed to ensure a peaceful and fair electoral process and to uphold key democratic principles, including to respect the legality of elections, to avoid exerting political pressure on voters, and to refrain from using inflammatory or divisive rhetoric.  We call on all political parties and candidates to respect these principles, to show respect for their competitors and for voters before, during, and after election day, and to accept officially confirmed electoral results. We call for peaceful celebrations following the announcement of the results," stressed Kavalec. /ibna