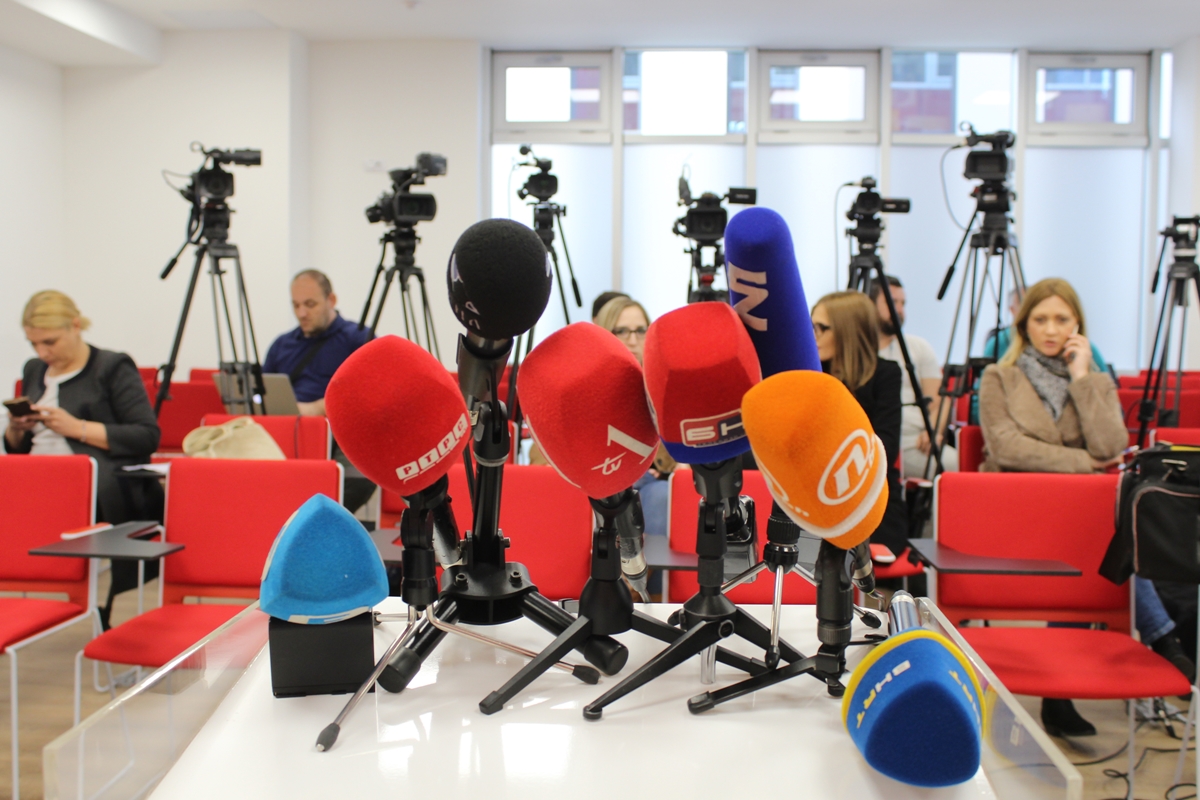 Members of the European Parliament called on authorities in Bosnia and Herzegovina to consider granting a special support package to the Public Broadcasting System (PBS) in BiH, which will ensure the survival of this important democratic institution, especially in the context of the current humanitarian crisis caused by the coronavirus pandemic, the BH Journalists Association announced.
19 members of the European Parliament penned a letter to members of the Presidency of Bosnia and Herzegovina, stating that the Public Broadcasting Service at the state level (BHRT) played a key role during the COVID-19 pandemic, informing citizens about state measures and providing official announcements regarding crises unfolding at the headquarters, acting as a media pool and sharing reports with private media outlets, as well as educating children and providing a variety of media content for all groups and populations. According to the MEPs, this has contributed to a significant increase in BHRT's audience and trust in this broadcaster, however they caution about a 10-20% drop in revenue as a direct fiscal consequence of the pandemic.
"BHRT's income is already insufficient due to having reached an agreement with only one of the three electricity distribution companies in BiH, and only on the territory of the Federation. This challenging financial situation was exacerbated by a drastic drop in advertising revenue during COVID-19, as a result of the absence of sporting events and the coronavirus crisis. The current situation seriously jeopardizes the existence of BHRT and the ability of the broadcaster to transmit to society what is within its scope of work", the MEPs point out.
In a press release, the BH Journalists Association notes that the MEPs reiterate the essential role of public service broadcasters for society and democracy, underscored in the various instruments of the Council of Europe and the Amsterdam Protocol to the Treaty on European Union, as well as in the Council of Europe Parliamentary Assembly Recommendation 1878 (2009) on financing public information, in which members of the Council of Europe are called upon to reaffirm at national level "the importance of the public service broadcaster to respond to its national or regional requirements through a clear mission, sustainable structure and appropriate long-term funding established at national level."
Addressing members of the BiH Presidency, European parliamentarians led by Slovenia's Tanja Fajon once again recall how important state aid is in the survival of the entire public broadcasting system in BiH, including all three public services – BHRT, RTV FBiH and RTRS. /ibna