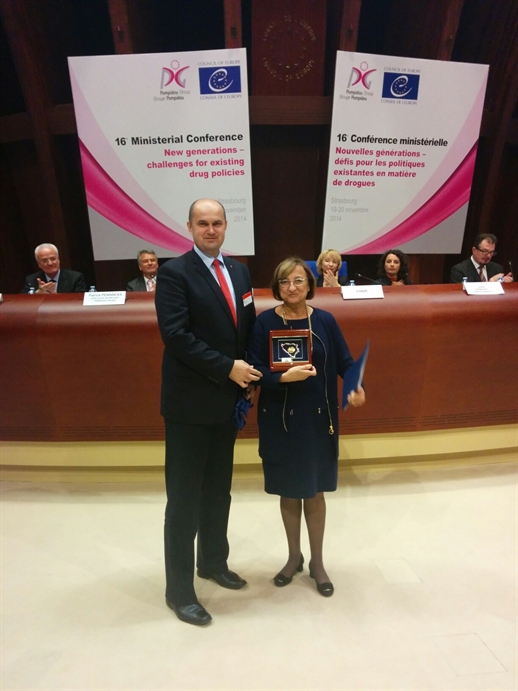 By Mladen Dragojlovic – Banja Luka
Despite internal problems BiH in last several days has made significant progress in the battle against organised criminal and international, which the international community recognise them as a step forward in achieving regional stability.
Recently, US Embassy in BiH awarded State Investigation and Protection Agency (SIPA) for its excellent organization of police operation "Damascus", against persons which were in Syria to fight on the ISIL side, or organise the departure of militants to Syria. During the operation, more than 20 persons were arrested and many of them are still in custody.
The second recognition of the efforts on the battle against criminal activities came on Wednesday from Strasbourg, where BiH was accepted in the Council of Europe Group for cooperation in the battle against abuse and illegal trade of narcotics, the so called "Pompidou Group".
The BiH Ministry of Security issued a press release on this event and emphasised that BiH is the only country in the region which, until today, wasn't a member of this Group.
"The Ministry tried very hard to join this Group, because we recognised the advantages such a membership would offer in the battle against misuse of narcotics", said the Ministry in press release.
BiH was adopted in this Group on the Ministerial conference in Strasbourg and the leader of the State delegation on the conference was deputy minister, Mladen Cavar. On the ceremony, he said that this is another important event for BiH.
"This membership is a further stimulus for BiH to continue on the fight against drugs abuse. It will be a contribution to the security of BiH citizens and citizens in the region and the European Union", said Cavar.
He emphasised that BiH institutions are aware of the challenges inherit in this fight and that there is no country which can win this battle alone and without cooperation with other countries. Cavar said that he is sure that BiH experts will contribute significantly the work of the Group, but at the same time, will benefit from the experiences and support of other member countries in this battle.
"Pompidou Group" connects EU countries with other, non member, states in exchange of experience and knowledge, in order to decrease the number of cases of drug abuse.
Photo: BiH Ministry of Security