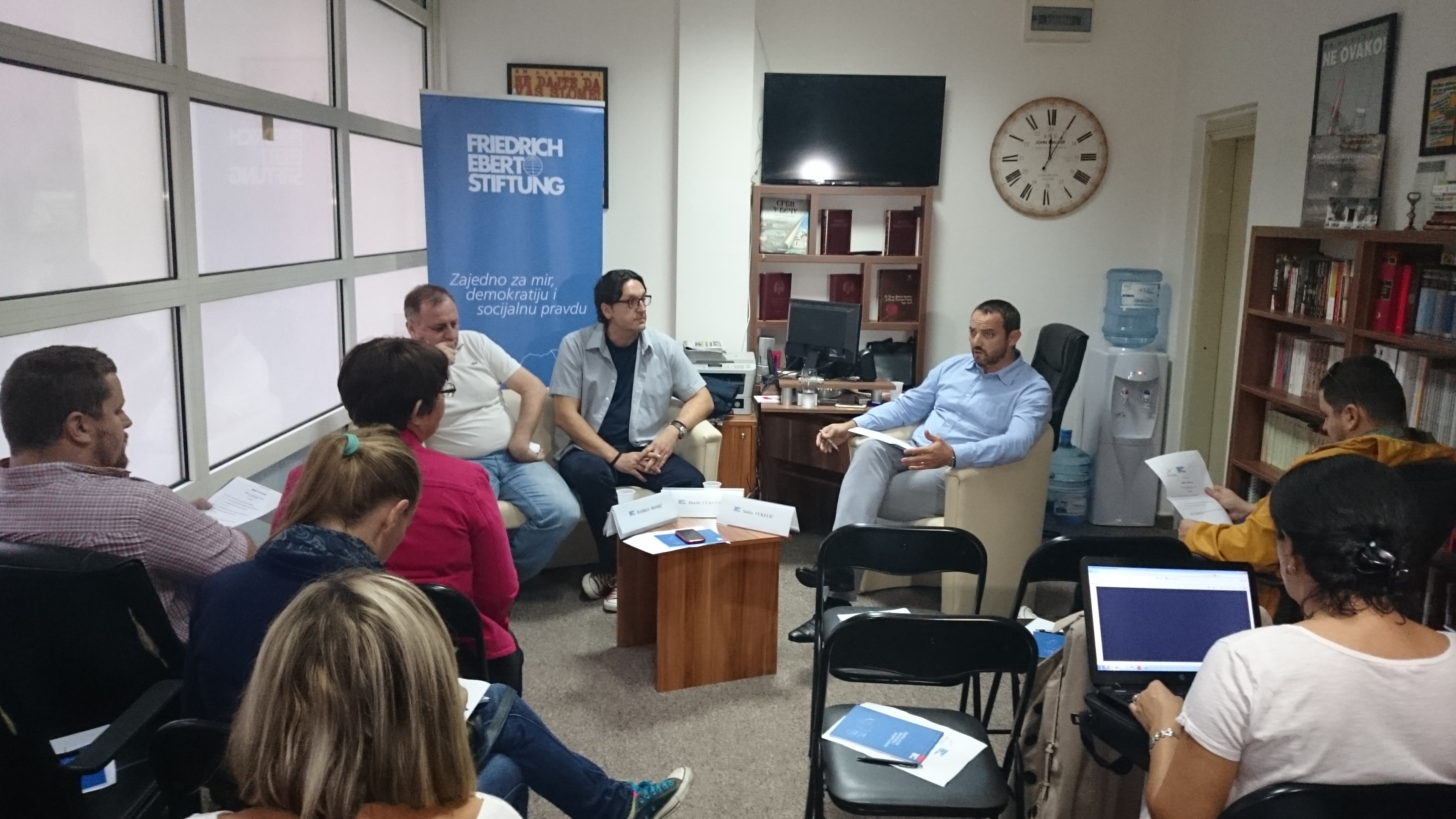 Banja Luka, September 21, 2015/ Independent Balkan News Agency
By Mladen Dragojlovic
Friedrich Ebert Foundation and Journalist Club Banja Luka organised during the weekend a round table on role of Media in BiH, in relation to the process of reconciliation, to discuss several issues and to point out the importance of independent journalism.
One of the biggest questions of the Media community in BiH is: do media have an influence on the reconciliation process and, if yes, what is the result of that influence?
"Media and journalists must take a position on this issue. The role of media should not be overestimated nor underestimated", said at the round table the Professor on Faculty of Philosophy Banja Luka, Djordje Vukovic.
He added that, in this case, responsibility is not just on media, or journalists, because there is not enough interlocutors who understand the necessity of reconciliation in BiH.
The Dnevni avaz newspaper journalist, Goran Dakic, said that it is not up to the Media to make peace or create disputes among the people in the state. He stressed that some Media are satellites of political parties and that, because of this fact, it is illusory to speak on the role of Media in reconciliation. The president of the Association "BH Journalists", Milkica Milojevic, however, didn't agree with this and stressed that journalists must take action, not just seat and wait to see what will happen.
"Journalists are not allowed to remain silent and wait for the situation to reconstruct itself. It will not happen", Milojevic said.
Other participants mentioned the problems of political dependence of media in BiH. As some of them emphasised how devastating is the fact that journalists on the field are not asking questions. Auto Censorship was mentioned as one of the big problems, along with the fact that every day solidarity between journalists is less than before.
All this problems caused an "exodus", because more and more media employees are taking jobs as spokespersons in state or entity institutions. They are changed by young, inexperienced colleagues who are afraid to ask the proper questions or have no interest in doing that. This engagement will last until somebody offers them the spokesperson position.