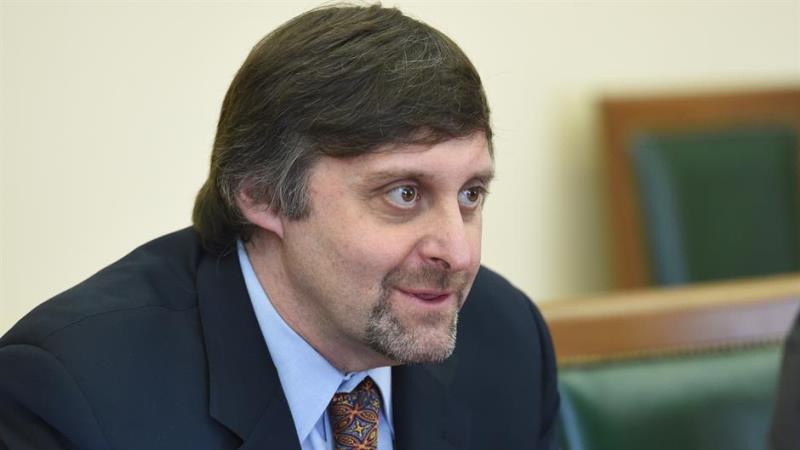 Political leaders in Bosnia and Herzegovina should use this non-election year to meet the minimum requirements for changes to election legislation, including the implementation of European Court of Human Rights rulings and ensuring the transparency of the election process, said on Friday US diplomat Matthew Palmer
He arrived in Bosnia and Herzegovina capital Sarajevo for the first time after taking office as the United States special envoy for electoral reform in BiH.
During his visit to BiH, he met with numerous political leaders, but also with representatives of the BiH Central Election Commission, whose members currently do not participate in the work of the Interdepartmental Working Group for Amendments to the Election Legislation at the BiH Parliamentary Assembly.
Answering questions from journalists, Palmer reiterated several times that the United States would not impose any solutions but would offer a platform for talks and be a kind of support for BiH leaders to discuss things they agree on and find solutions to those things they disagree on.
He claims that political leaders are capable of making difficult decisions, and his optimism, he says, is based on the fact that an agreement was reached on the elections in Mostar, which was also not easy.
"Changes in the election legislation and minor changes to the Constitution in this regard are not an easy task, because if they were, it would have been done by now, but it is possible and there are numerous models on how to achieve transparency of the election process," he added.
He believes that this is the right time for that, and when asked why he thinks so since state institutions are blocked and there are threats of secession and withdrawal of Serb representatives in BiH institutions, Palmer says that this situation should be used to understand how important it is to have strong institutions.
"Crises are normal, finding solutions to crises is the responsibility of elected leaders. I understand the pressures, but I hope that leaders will understand that as a signal that they must enter the negotiations to reach an agreement by the end of this year," Palmer said.
Speaking about everything that needs to be done in order to meet the minimum conditions needed to ensure a better election process in BiH, he said that it needs to be harmonized with those in the European Union and to introduce transparency and fairness in the election process.
He says that for each of the agreements it is necessary to ensure a majority in the state parliament, which should eventually pass laws and changes to the Constitution, which is also a difficult process, but emphasizes that this is not only in BiH but a difficult process for each country.
"I can't say what the agreement should look like, the representatives of the parties should say that. My job is not to order something from someone, but to help start a conversation," Palmer emphasized.
Among other things, the intention is to create a strong system in the Federation of BiH that will ensure that people elect their representatives and that they serve those citizens and that the voice of every citizen is recognized.
He also confirmed that the United States would like to see the removal of the ethnic prefix when it comes to electing members of the Presidency, because that is one of the ways to implement the judgments of the European Court of Human Rights, and he believes that it is good to discuss the competencies of the Presidency and the Council of Ministers.
Speaking about meetings with political leaders, Palmer expressed his belief that there is a common understanding of the urgent need for progress and that there is a chance for the parties to come together and agree, and to protect the interests of their constituents.
He referred to the model proposed by former European Commissioner for Enlargement and Neighborhood Policy Stefan Füle, which meant that the Federation of BiH would remain one constituency, but that the second member of the Presidency would be the one who gets more votes in cantons where the first member has no more votes.
Palmer says that this model is one of the ways to go, but the question is how to achieve that model reflects the essence of BiH, and that is one state, two entities and three peoples.
"Füle's model is not the only one, but the concept is open to progress. There is no fixed constituency which is why some have said it is a slippery slope towards the third entity. We would also support a variant of Füle's model, but it is quite clear that no one will come out of these talks 100 per cent satisfied," Palmer concluded.
He announced that he would soon return to BiH together with Angelina Eichhorst, Executive Director for Western Europe, Western Balkans, Turkey and the United Kingdom at the European External Action Service (EEAS).