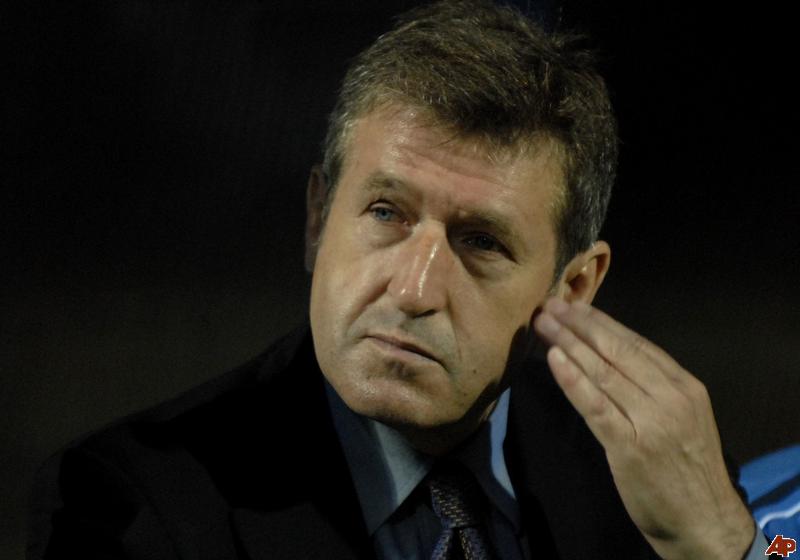 By Mladen Dragojlovic – Banja Luka
BiH football team lost the match against Israel with 3:0, but it is not the only lose which this team had. Executive Board of National soccer association BiH decided to break the contract with national team coach, Safet Susic, and the procedure for selection of his successor is ongoing.
After the game with Israel, Susic said that he will consider his resignation after arriving in Sarajevo. In his statement on press conference in Haifa, Susic said that he is not satisfied with way the team is performing on the field.
"A few months ago, I was the most popular man in the country but now I'm the most hated", said Susic who had a big part in BiH's participation in the World Cup last summer.
But, upon arrival, Susic said that he will not resign because he still believes that qualification to EURO 2016 is still possible, with "18 points still in the game".
The BiH team played against Israel without its two main strikers, Vedad Ibisevic and Edin Dzeko, but that was not only problem the team faced. One of its best midfielders, Miralem Pjanic, said after game that he was ill during game, but didn't want to leave his teammates.
The Executive Board's decision was unanimous: Susic must go because his methods are not sucessfull, he is in conflict with several players and his decisions have seriously undermined the team's participation in the European Championship. In addition, players are unsatisfied with his leadership and he has lost their respect.
But numbers are saying different story – Susic was the best and the most sucessfull coach of BiH team ever. He spent 1,785 days at the helm, and under his leadership the team played 50 games, won 20, lost 18 and made total positive score 83-60. Also, in the World Cup the team won its first and ever victory at a big championship, with its win against Iran with 3:1.
After the arrival from Brazil, where BiH didn't qualify for the next stage, the Executive Board said that Susic will stay on the place of coach. But, team was defeated by Cyprus and now by Israel and confidence seems to be lost, probably forever. During his time on the bench, Susic made several decisions which soccer experts characterised as illogical, while the conflict with the players was obvious.
The Media in BiH have named several candidates for the position of head coach, but there is no official confirmation that the board has offered the hot chair to any of them.
One is thing is certain: Susic successor will have a hard task taking the BiH team back on track for the EURO 2016.