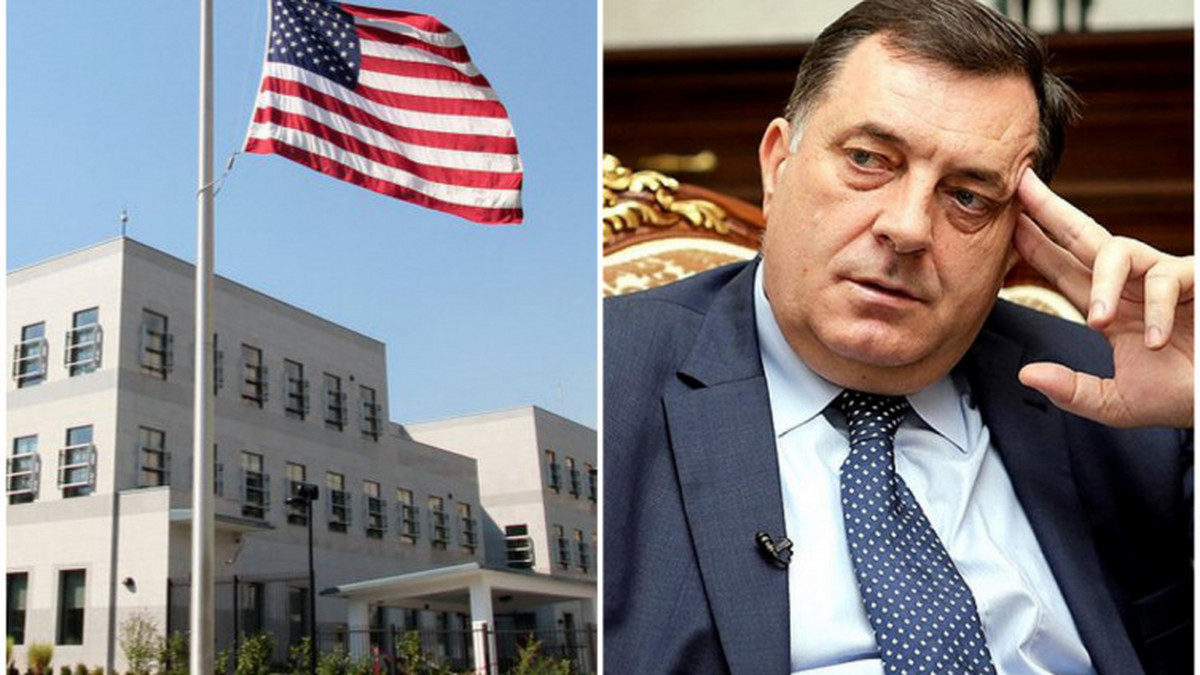 The US extended its sanctions against numerous BiH politicians, including Serb member and Chairman of the BiH Presidency Milorad Dodik.
The list also includes Nikola Špirić, Ante Jelavić, Momčilo Mandić, Biljana Plavsić and Amir Zukić, Glas Amerike writes.
Sanctions are reportedly measures conveying a strong message to the American authorities and represent a "middle way" between two extremes; diplomatic negotiations and military activities.
The United States may impose economic, trade, and other types of sanctions on individuals, firms, or states, in accordance with its foreign policy and security interests, and in practice they are commonly applied to travel bans, U.S. property blockades, or business bans.
The sanctions are implemented by the Ministry of Finance and can be imposed by the State Department and the Ministry of Trade, with the approval of the President of the United States.
The State Department, for example, imposed sanctions on Amir Zukić and Nikola Špirić, while other sanctions were imposed by the Ministry of Finance through its Office of Foreign Assets Control (OFAC).
The analysis of the OFAC data shows that sanctions against persons and legal entities from BiH were imposed on several grounds, with about 113 sanctions against 108 individuals, four companies and one political party.
A large number of those to whom sanctions were imposed are on the "Balkan" list, on which 105 out of 193 persons, companies or organizations from the territory of the former Yugoslavia, have their place of birth or address of establishment in BiH.
According to B92, more than half (67) bear sanctions because of the International Criminal Tribunal for the former Yugoslavia.
Some of those sanctioned on that basis are Tihomir Blaškić, Momčilo Krajišnik, Milan Lukić and Ratko Mladić.
Blaškić was sentenced to nine years in prison in The Hague, Krajišnik to 20, and Lukić to life in prison.
Mladić was sentenced to life imprisonment by the first instance verdict, and an appeal procedure is underway.
The list also includes Ante Jelavić, a former high-ranking official of the Croatian Democratic Union (HDZ) and a former member of the BiH Presidency, who was replaced by High Representative Wolfgang Petritsch in 2001 after attempting to use the Bonn authorities to establish a Croatian federal unit in BiH and upset the constitutional order. /ibna