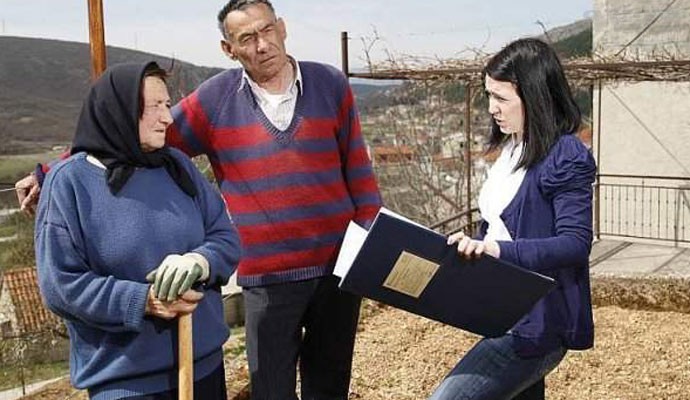 By Mladen Dragojlovic – Banja Luka
A few years back, citizens in BiH were aked to give personal, family, social and other information on the first census since 1991, but results of census are still unknown.
State Agency for statistic, which is responsible to perform and process data received on census, published in the middle of this year just some preliminary and unofficial results about number of citizens in country and municipalities, but there is no in depth records about the nationality of citizens, social status or similar topics. According to Agency spokesperson, Mirsada Adembegovic, the publication of information is planned by law.
"Activities are defined in Law on census of BiH, which include publishing of the results. Those are common deadlines for process of census material and publishing in countries which make census in traditional way, by interview. Countries which have administrative register can have census results in very short time but we don't have that", said Adembegovic.
She emphasized that fear about relevance of census records is unfounded because census is conducted once in ten years. Adembegovic said that the first official results will be published next year.
"Then we will publish records about the total number of citizens, age and sex structure. After that we will gradually publish other information. The last of them will be published in the middle of 2016", said Adembegovic.
Lack of census information makes for large scale of disadvantages in common life of citizens but, also, in all segments of society, including economy and political life. According to law, governments on all levels in the state must be a mirror of the national structure of citizens. It means that new elected governments will reflect national structure as it was 1991, because that was when the last verified census in BiH took place.
"According to law, national structure in governing bodies must reflect situation determined on last census. Since there is no official results of last year's census, these bodies must reflect situation of 1991", confirmed BiH Central election commission spokesperson Maksida Piric.
Lack of results also means that governments, formed in that way, will again have problem with budget planning because they don't know basic statistic records. In certain ways, this situation is the reason BiH remains one of the poorest countries in region.