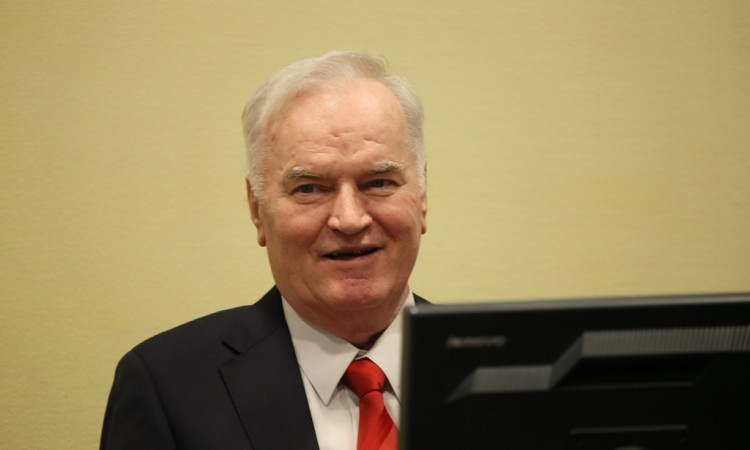 Former Republika Srpska Army commander, general Ratko Mladić, was sentenced to life in prison by the International Residual Mechanism for Criminal Tribunals (MICT),
The Mechanism on Tuesday confirmed the first instance verdict.
According to Judge Prisca Matimba Nyambe, the Appeals Chamber found that Mladic's rights were not violated by the fact that some incidents were not mentioned in the indictment, as well as by the inclusion of facts from other cases, and by the fact that he was suffering from a difficult health condition.
Judge Nyambe noted her dissenting opinion on all counts.
Speaking about the comprehensive Joint Criminal Enterprise (JCE), aimed at the permanent removal of Bosniaks and Croats from the territory of BiH to which Serbs laid claim, Nyambe pointed out that Mladić significantly contributed to a comprehensive JCE from May 12, 1992. The Appeals Chamber found that Mladić had failed to prove that the Chamber had erred in its method to drawn conclusions regarding the JCE. Mladić did not show that the Chamber erred in its assessment of the evidence it considered exculpatory.
The same was said regarding the terrorizing and shelling of Sarajevo. His appeal was also rejected on this point and his guilt for the JCE for Sarajevo was confirmed.
It was also confirmed that Mladić was guilty of genocide in Srebrenica as well as mass persecutions in that area. Judge Nyambe expressed an opposite opinion on this point as well.
It was confirmed that Mladić was in constant contact with the Republika Srpska Army headquarters and he was aware of the operations in Srebrenica.
Chamber also rejected all complaints submitted by Prosecution Office including the one about "genocide in six other municipalities in Republika Srpska".
In first reactions, the political leaders of Republika Srpska expressed dissatisfaction and Bosniaks leaders feelings were the opposite.
The verdict, with which the International Criminal Tribunal for the former Yugoslavia (ICTY) and the MICT as its legal successor brought to an end their last case related to the war in Bosnia and Herzegovina, was delivered by a trial chamber chaired by Judge Prisca Matimba Nyambe. The other members of the trial chamber are Aminatta Lois Runeni N'gums, Seymour Panton, Elizabeth Ibanda-Nahamya and Mustapha El Baaj.
The UN court, formerly called the International Criminal Tribunal for former Yugoslavia (ICTY) sentenced Mladić on November 22, 2017, in a first-instance verdict to life imprisonment.
Mladić was a Bosnian Serb military leader during the 1992-95 war in Bosnia and Herzegovina and trial judges found he was responsible for overseeing the murder of more than 8,000 Muslim men and boys in the eastern BiH town of Srebrenica in 1995, known as the Srebrenica genocide.
Trial judges found Mladić was responsible for ethnic cleansing campaigns against BiH Muslims and Croats, and murdering and terrorising civilians in the BiH capital Sarajevo during a 43-month siege, as part of a plan to forge a "Greater Serbia" out of parts of the former Yugoslavia.