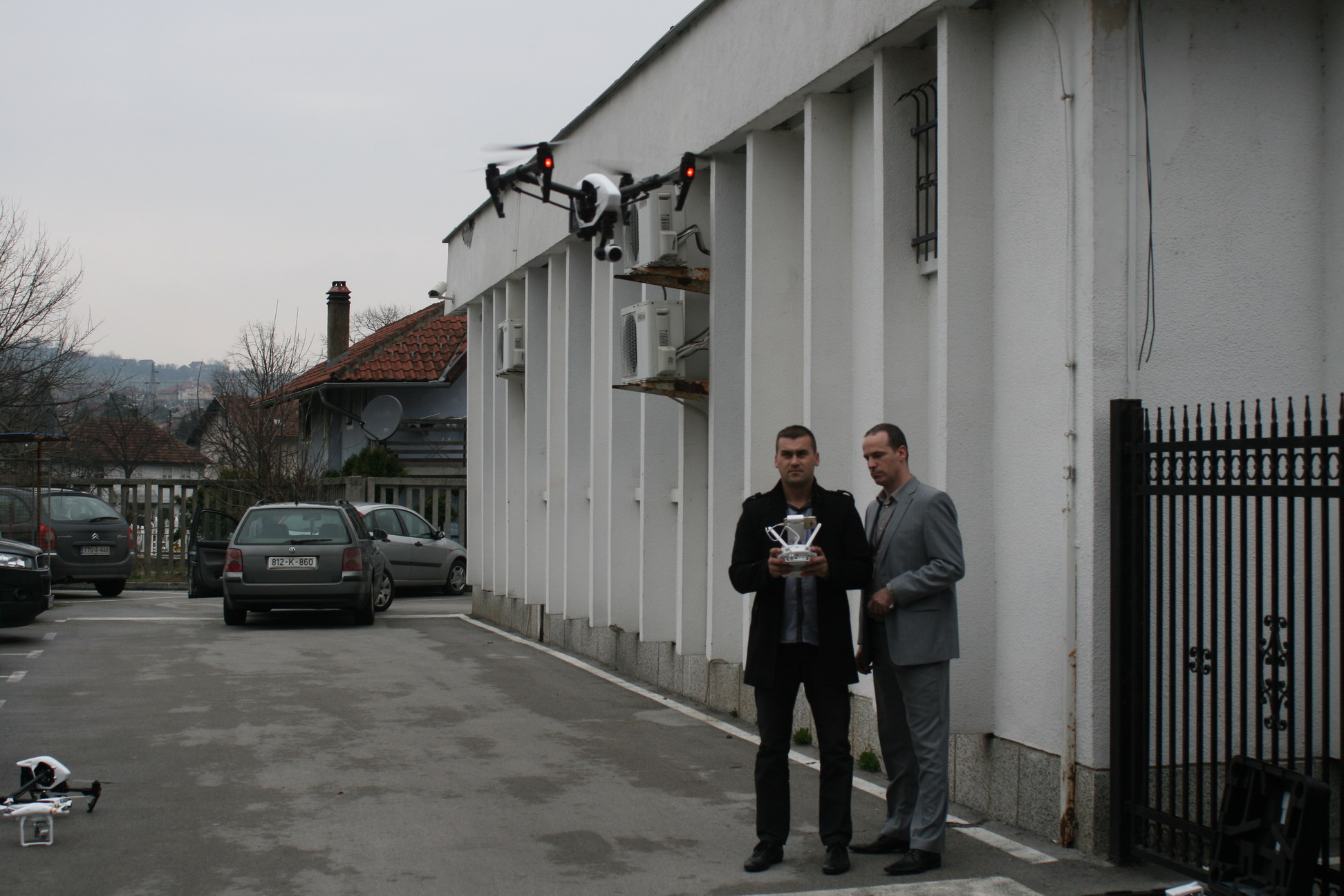 Banja Luka, March 10, 2016/Independent Balkan News Agency
By Mladen Dragojlovic
The market and the use of unmanned aircrafts in BiH is still not regulated by law and regulations, although more and more people are buying these devices for work but also for entertainment.
Croatia and Serbia have addressed this problem and BiH western neighbors already have amendments to the ordinance. The European Union will soon resolve this issue, but in BiH there hasn't been a serious discussion on the matter. In order to start the gears moving on the issue, BiH Directorate of Civil Aviation organized on Thursday in Banja Luka a meeting which was attended by representatives of institutions that could contribute to the development of a quality draft of regulations and laws.
"These aircrafts are already widely used but it is necessary to adopt regulations that will protect the other participants in the air transport, and people on the ground, in the event that something unexpected happens. Also it is necessary to protect the privacy of citizens, the Advisor to the Department of Public Relations BHDCA, Aleksandar Lalovic told reporters.
He pointed out that this institution didn't receive any remark or charges against the owner of the unmanned aircraft. Lalovic said that, as there is no regulation which specifically addresses this issue, but that regulation exists in other documents and regulations and can be applied to unmanned aircraft. Lalovic added that, according to applicable regulations, every machine which uses the air space at a height of 30 meters is not considered as aircraft, but now this must be changed.
The president of the Aero Club Mostar, Jurica Kolobaric, explained that the term "drone" is not the best choice to describe these machines, and that it is taken from the news on the US actions with unmanned aircrafts.
"These are, in fact, unmanned aircrafts which come in various kinds. Today was the presentation of the flight of some of them and they are a "quadrocopter", because they have four engines that drive them, explained Kolobarić, who attended the meeting as a commissioner of the League of aero clubs BiH.
He said that currently there are no licenses for the driving of this aircrafts, and this field has to be regulated. Kolobarić considers that in the Ordinance, in essence, nothing should be banned and that those who manage and use these aircraft should be trained. It must be, said Kolobaric, defined who will train these people because currently in BiH there is no one who could do that.
"I have no professional training and all those who currently manage unmanned aircraft are in fact self-taught. I have experience enough till now because of the cheap model building deal over 20 years", Kolobarić said.
Unmanned aircrafts  in BiH have application in a large variety of professions, such as in recording of  videos and recording of private parties, but can also be used for search on mine fields, spraying of chemicals in agriculture and other areas. One of these aircraft was recently used during a search for a missing person.