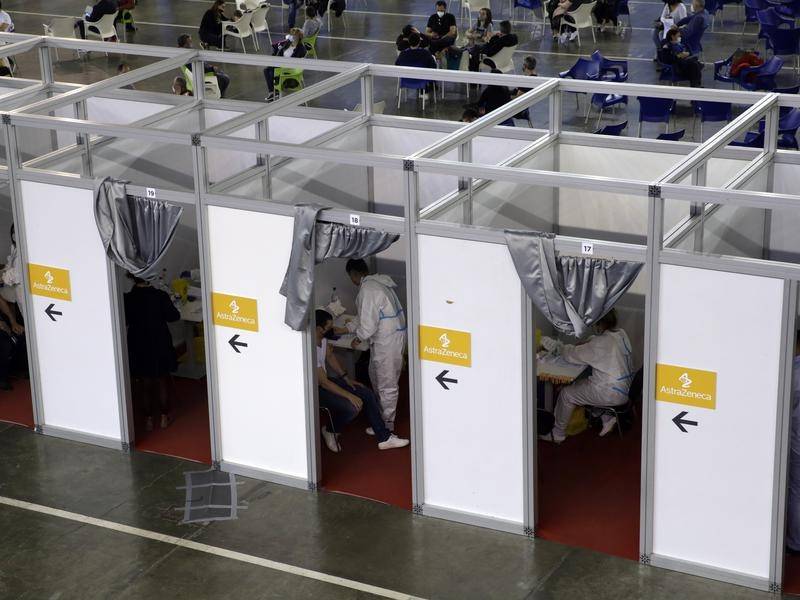 The Bosnia and Herzegovina Border Police announced that over the weekend there was an increase in vehicle traffic on the border crossings with Serbia by as much as 73% cent compared to the previous weekend.
"Over the past three days, from March 26 to March 28, a total of 29,737 BiH citizens were registered at the crossings with Serbia, marking a 73% increase compared to the weekend before," Franka Vican, spokesperson for the Border Police, told N1.
She explains that 17,135 BiH citizens were registered entering and leaving BiH towards Serbia from March 19 to 21.
This increase reflects the decision of Serbian authorities to vaccinate everyone interested, no matter whether they are Serbian or a citizen of countries from the region. As BiH is still struggling to secure vaccines, many citizens from both entities (Republika Srpska and Federation BiH) accepted the "invitation" and travelled to Serbian cities to get vaccinated with the AstraZeneca vaccine. A number of those, mostly Bosniaks from Federation BiH, who refused to go listed a number of reasons. One of the most common reasons was that the vaccines are near their expiration date and, therefore, vaccination either not secure or their efficiency has deteriorated. A large group of Bosniaks opposing vaccination in Serbia do so on the basis of political reasons or, better to say, patriotism. As they claim, it is not moral to resort to Serbia as it was one of BiH's enemies during the 1990's war.
Former reis ul ulema of the BiH Islamic Community, Mustafa Cerić, fired shots at the leader of the -predominantly Bosniak- Party of Democratic Action, Bakir Izetbegović, saying that he did not do enough to purchase vaccines for BiH citizens and that was the reason they were forced to go to Serbia.
"It is not clear to me how it is possible, Bakir, that you were not able to get two or three million vaccines for the Bosnian citizens. I assure you that all you needed to do was knock on the door of our Bosnian friends around the world, especially from Kuwait, Emirates, Qatar and Saudi Arabia, who have a surplus of vaccines, and who would be happy to provide us with vaccines so that people do not have to go to Serbia to buy health, at the cost of their honour and pride," says Cerić in a message to Bakir Izetbegović.
He further wonders: "How can anyone in the Bosnian government sleep at night while watching the lines of Bosnian citizens rushing to Serbia, which has done so much harm to their body and soul, which denies genocide, which has no empathy for their pain and suffering, but, well, there is a pity for their fear of the coronavirus to vaccinate them? Have any of the Bosnian doctors from Bosnia checked the content and quality of these vaccines, which our people receive in Serbia?
"During the war, under the embargo, we knew and could get weapons in defence against Serbian aggression. And now you, Bakir, are not able to get vaccines for Bosnian citizens, who are forced to go to Serbia for health due to your inertia and insensitivity."
Despite the criticism, BiH citizens still apply for the vaccination in Serbia. A large crowd at the borders can be expected in several weeks from now, when citizens who got vaccinated in the last few days are expected to travel to Serbia to receive their second dose. /ibna