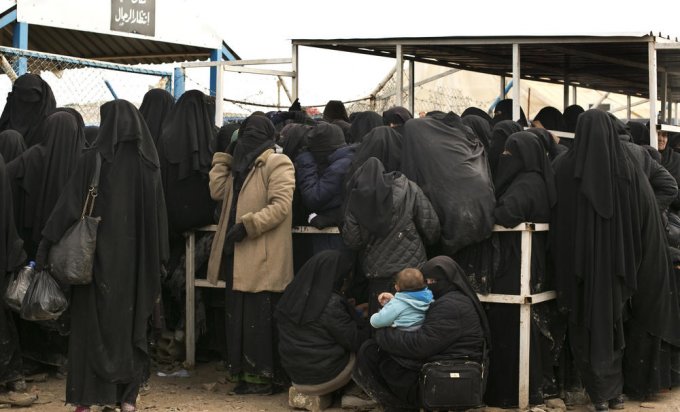 The average prison sentence in Bosnia and Herzegovina for persons involved in terrorism-related activities, including fighting in Syria or attempts to join terrorist organisations is 22 months, while the average prison sentence issued by courts in the United States for similar crimes is 13.5 years, said US foreign policy and security analyst Adrian Shtuni to the media in BiH.
Shtuni pointed out that courts in BiH issued some of the shortest sentences in the Balkans to people involved in terrorist activities, which he said were useless as such, if there were no programmes for working with returning fighters who had joined terrorist organisations.
"In my opinion, the social and national security risk of returning fighters will inevitably increase if the country fails to establish a comprehensive approach for a proper penalisation of those with blood on their hands who openly keep supporting the Islamic State ideology, and it is necessary to rehabilitate others, especially children", Shtuni said.
He added it would be unreasonable to hope that such persons would rehabilitate on their own and reintegrate in the society such as BiH, with its numerous structural problems, high unemployment rate and socio-political issues.
"We have to accept that some returning fighters will never give up their ideology or loyalty to the Islamic State and their terrorist goals. In other words, they will never rehabilitate and they will pose a constant threat because they are prepared to die for such a cause", Shtuni stated.
The US expert pointed out that not all followers of the Islamic State and terrorist ideologies in BiH had gone to war in Syria or Iraq, meaning that the returning fighters would not return to a neutral area. According to him, of all the Balkan countries, the majority of women and children who have joined foreign terrorists come from BiH.
"Children are treated as victims because they did not choose to leave or be born in Syria or Iraq. However, from the security viewpoint, it is impossible to ignore the fact that some of them had gone through military training in terrorist camps, that they are highly indoctrinated, that they have taken part in battles, and even executions and beheadings of prisoners", Shtuni explained.
He also said there was evidence that numerous women who had gone to Syria and Iraq were radicalised and recruited on behalf of the Islamic State and that some even participated in the fighting.
"Efficient dealing with international terrorism will demand long-term strategic planning and technical and financial support in order to build the necessary capacities", Shtuni concluded./ibna