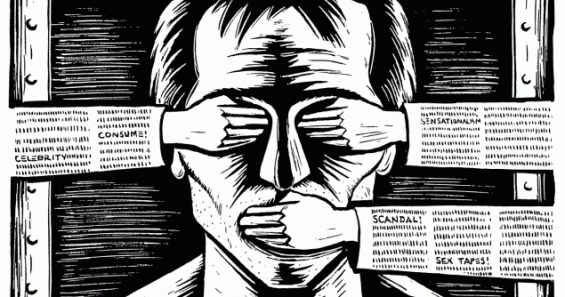 Banja Luka, December 10, 2014/ Independent Balkan News Agency
By Mladen Dragojlovic
Journalists in Western Balkan countries are not protected and are exposed to various kinds of threats, including death threats. In their jobs, journalists are under economical and political pressures, which they are trying to cover up, some of which are more obvious and jeopardise their dignity.
Association of BiH journalists and Association "Civil Right Defenders" organized on Wednesday a conference in Sarajevo named "The safety and security of journalists in the Western Balkan countries". Participants concluded that independent and unbiased media, which work in accordance with the highest professional standards, are key to creating an environment in which human rights will be respected, reforms will be efficient and the path to Euro integrations opened.
Borka Rudic, secretary general of the Association of BiH journalists, said that in the last eight years the Association has received more than 400 reports about violation of rights of journalists and violations of the right of freedom of expression.
"Only in three cases these violations have been legally finalised in court", said Rudic.
Participants agreed that it is left up to the journalists to protect their dignity and that it is necessary to work on improvement of their status in society. Also, they called colleagues on solidarity and stronger engagement in the creation of secure environment for media work.
Mirsad Kebic, journalist from Banja Luka, said for IBNA that journalists every day are under  pressure from various sources.
"The most common pressure on journalists is coming from employers in financial sense. Journalists must do their job and most of media are not financially strong to pay them proper salaries. Also, pressures are coming from various political parties, which might be unsatisfied with the manner in which something was published. Recently, I was receiving phone calls in the newsroom when a person called and refused to speak with me because of my nationality. He asked to speak with Serb journalist but I am Bosniak", said Kebic.
He added that journalists must show more initiative and report all cases of threats of any kind. The worst thing, he said, is to go over threats and remain silent on them.
Chief of Office for communications in the Office of EU Special Representative in BiH, Andy MC Guffie, said on the conference that there is direct link between media freedom and the process of euro integration.
"There is no country that can be a part of the EU before it can guarantee freedom of expression. It is necessary to insist on the elimination of any attempt of political involvement in the work of media and economical pressure through low salaries and low status in society", said Mc Guffie.