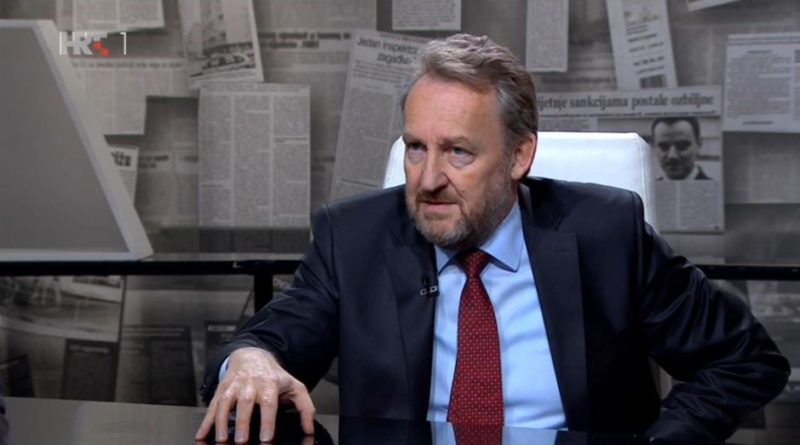 Bosnia and Herzegovina (BiH) House of People Speaker, Bakir Izetbegović, said at the European Parliament Committee on Foreign Affairs (AFET) meeting on Monday that "granting BiH EU candidate status within this year would represent a significant incentive for BiH institutions, politicians and citizens".
Izetbegović said that AFET plays a significant role in the BiH EU integration process.
"The content of the last Report on BiH prepared by the rapporteur Paulo Rangel, as well as the amendments of MPs and the way these amendments were treated, show a high level of knowledge and understanding of the situation in BiH, its needs on the path to membership, and especially confirm the commitment of members of this Committee for the European future of BiH," said Izetbegović.
He stressed that full membership in the European Union (EU) is one of the strategic goals of BiH and that all recommendations that contribute to achieving that goal are welcome, especially those related to strengthening the rule of law, democratic institutions, eliminating discrimination in the existing constitutional framework and electoral legislation.
"The introduction of European democratic standards, such as those practised in EU member states and which prevent any form of discrimination on ethnic, religious, territorial or any other grounds, is a priority for Bosnia and Herzegovina," Izetbegović stressed.
The Speaker of the House of Peoples thanked AFET members for recognising the need to include representatives of all parliamentary parties, with the mediation of EU representatives and the involvement of civil society, in talks on constitutional reform and electoral legislation.
"Regular communication and coordination of activities with this Committee, the European Parliament and other EU institutions are essential for BiH's path to EU membership," Izetbegović said, noting that the Covid-19 pandemic has "revealed the full extent of the importance of that cooperation."
BiH is also facing the migrant crisis, he said, explaining that a large number of migrants use BiH as a transit country towards the EU.
"Their concentration exclusively in the parts of the country where Muslims live is a humanitarian and security challenge for local communities and BiH institutions," Izetbegović warned.
But despite all these challenged, BiH has continued to meet its obligations on its EU path and achieved progress on fulfilling the 14 key priorities the European Commission defined for the country to achieve EU candidate status.
"Granting BiH candidate status this year would be a clear message and a significant incentive for institutions involved in the integration process, political decision-makers, and especially BiH citizens, who are overwhelmingly committed to the European perspective of the state," Izetbegović concluded.