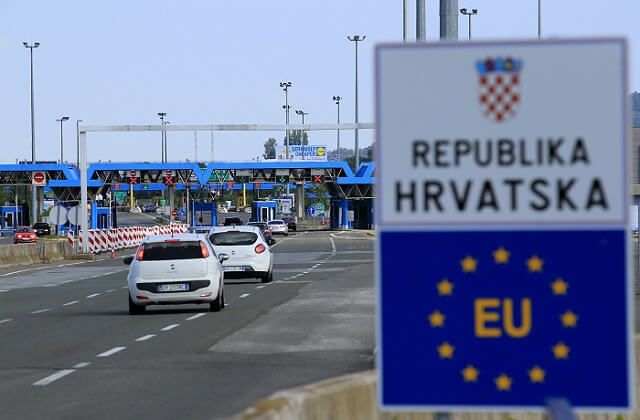 An Italian journalist identified as Paola L. who accompanied a delegation of Italian MEPs during a visit to Croatia was linked to an attempt to orchestrate the illegal crossing of several migrants from Bosnia and Herzegovina over to the Croatian border, the BiH Border Patrol confirmed to HINA on Tuesday.
The journalist was caught on 30 January during a police patrol on the BiH side of the border near the village of Bosanska Bojna.
According to Svevlad Hoffmann, adviser to the director of the BiH Border Police, the police had confirmed that the journalist had permission to stay in BiH and said that she was in contact with her Italian colleagues who were covering the visit of Italian MEPs to Croatia and the border area.
"The journalist requested the BiH Border Patrol that they allow a group of illegal migrants to enter Croatia so that the MEPs could see how the Croatian police treat them," said Hoffmann.
The BiH Border Patrol denied the request and warned the journalist that she was violating of regulations by being in the border region and requested that she walks away, which she did only to return later in the company of 11 illegal migrants from Afghanistan who had been registered in BiH.
The police prevented them from crossing the border and returned them to the migrant reception centre in Velika Kladusa.
Hoffmann explained that an investigation was still underway and did not exclude the possibility of the journalist being charged after this encounter.
Four Italian Socialist and Social Democrat MEPs, Pietro Bartolo, Brando Benifei, Pierfrancesco Majorino and Alessandra Moretti, accompanied by a group of reporters, travelled last week to the Croatia-BiH border area, claiming that they wanted to witness how Croatian police were treating illegal migrants who attempted to cross the border.
The Croatian Border Patrol stopped them when they tried to cross the border illegally. /ibna