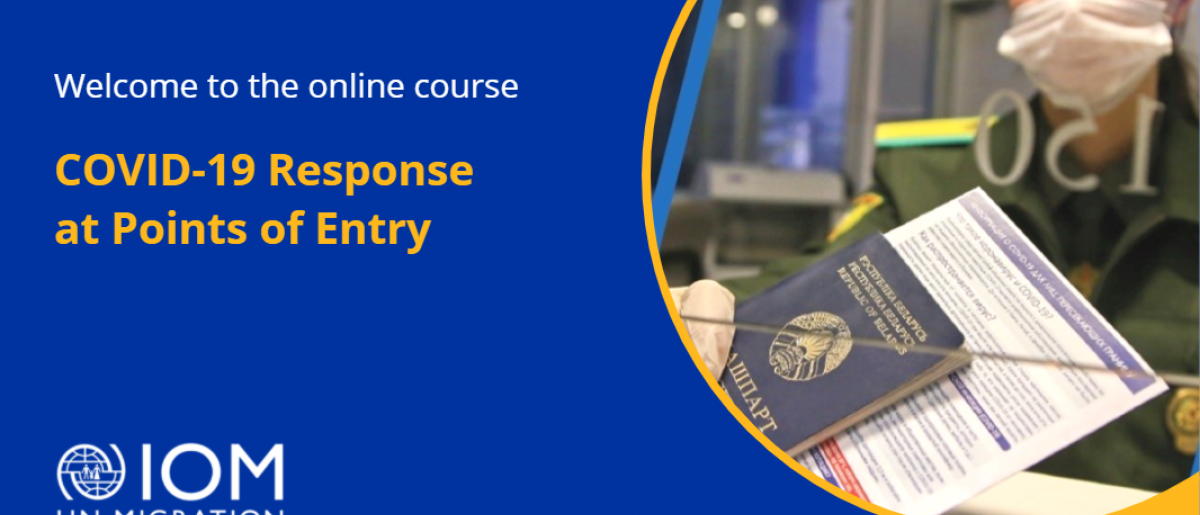 The International Organization for Migration (IOM) organised an e-course aimed to help Border Police officers safely execute their duties under the COVID-19 perplexed circumstances.
IOM emphasizes that the COVID-19 pandemic has drastically changed many aspects of migration, including human mobility, trade patterns and border management. Despite restrictions, border officials continue their work, processing travellers and detecting and assisting migrants who cross borders irregularly.
"As more countries contemplate removing restrictions and reopening borders, new measures are crucial to protect officials and migrants and enable safe and regular cross-border movement. This is particularly true in the Western Balkans, where the International Organization for Migration (IOM) has just launched an e-learning course on COVID-19 at the Points of Entry. The five-module course is designed for officials who come in direct contact with people on the move," says the IOM.
Based on the latest guidelines by the World Health Organization, the expected course outcomes include familiarizing officials with the history, main symptoms, transmission, and prevention methods of COVID-19. The course is also expected to increase their understanding around the international legal framework guiding COVID-19 response at points of entry, and around key steps to detect and manage ill travellers. Finally, it will present the basics of psychological first aid and highlight the importance of protecting the rights of migrants in the context of COVID-19.
"This ground-breaking new course is both timely and globally relevant," said Renate Held, Director of IOM's Regional Office for South-Eastern Europe, Eastern Europe and Central Asia. "It will contribute to reviving cross-border mobility while preventing the spread of COVID-19 and protecting the rights of migrants. It draws on IOM's longstanding experience in addressing migration and health security challenges at borders and provides invaluable help to our Member States."
Hilde Hardeman, Director and Head of Service of the European Commission's Service for Foreign Policy Instruments said that the course will go a long way to help protect the health of migrants, travellers and border guards. "This is about protecting the health and indeed the dignity of all concerned. Observing international health regulations in border and migration management is and will remain key to this today and any day, even when we put the current pandemic behind us," she added.
The online course has been developed with the support of the EU through the project themed "Addressing COVID-19 Challenges within the Migrant and Refugee Response in the Western Balkans."
The project, a partnership of IOM and UNHCR, responds to the challenges generated by the COVID-19 pandemic in border and migration management. /ibna