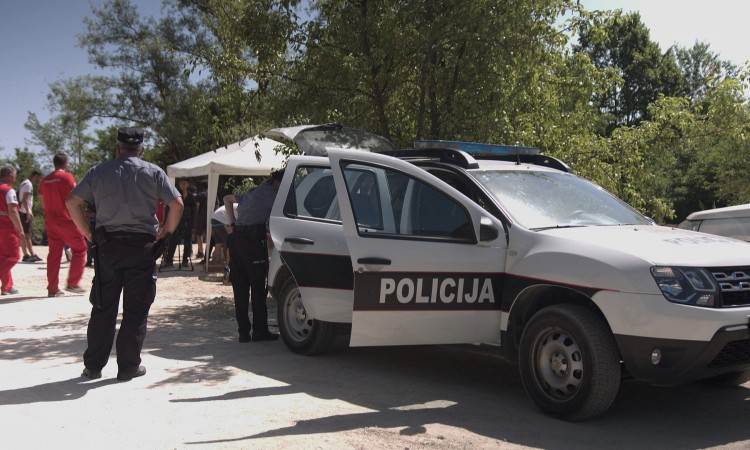 A foreign citizen of unknown identity was killed today while trying to cross the border near Kulen Vakuf, the Police Administration of the Una-Sana Canton (USC) confirmed.
"Kulen Vakuf locals informed the police this morning that a group of illegal migrants was carrying an injured man through a populated area. Police officers and the medical team stated that the man, unfortunately, succumbed to injuries, which were caused by a firearm. The first examination of the lifeless body established that the fatal wound was inflicted in the back area, most likely with a rifle – a shotgun. Members of the Specialist Support Unit of the USC Interior Ministry, as well as the Criminal Police Department, were sent to Kulen Vakuf, and they are conducting an extensive investigation," said USC police spokesman Ale Šiljdedić.
Media reported that the identity of the victim, but also of the persons who were carrying the lifeless body, is still unknown. Preliminary information shows that the persons were using the services of the reception camp at the Lipa site, and tried to cross the border with the Republic of Croatia near Kulen Vakuf.
"For now, we have absolutely no information about possible suspects. The investigation is underway at the location where the lifeless body was found. An attempt will first be made to determine the exact location where the unfortunate event took place. After that, in the camp at the Lipa site, we will try to establish the identities of all persons, who will then be brought to the premises of the Police Station in Bihać in order to continue interrogations. We still cannot talk about concrete conclusions, as well as whether the murder took place on the territory of Bosnia and Herzegovina or the Republic of Croatia", Šiljdedić added.
The Cantonal Prosecutor's Office of the Una-Sana Canton is also involved in the case, while the first concrete information can be expected tomorrow. Since the beginning of the migrant crisis, the USC has recorded a total of 36 deaths of migrants processed by the police, which occurred as a result of accidents or due to the commission of certain crimes./ibna