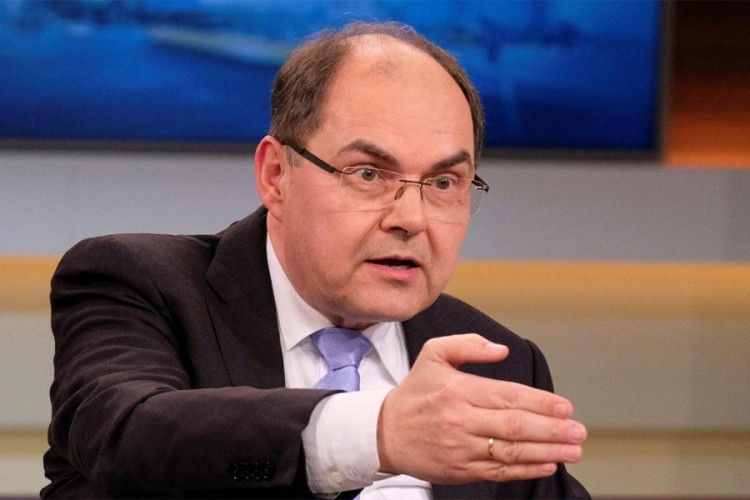 At the conference in Germany, the new High Representative for BiH, Christian Schmidt, pointed out the insufficient representation of Croats in the central institutions in Bosnia and Herzegovina and stressed the need to change the electoral law in the country.
"Mr (Željko) Komšić is the Croatian representative in the state Presidency, but he was elected more by Bosniaks than Croats. How complicated the system is also shown by the fact that the Croat representative (Dragan) Čović lost in the confrontation with Komšić", said Schmidt at the gathering entitled "Euro-Atlantic Perspectives of Bosnia and Herzegovina" organized by the German-Atlantic Society.
He said that the Croatian part of the population, which, as he pointed out, was further reduced by emigration, feels insufficiently represented in "complicated state structures".
Schmidt, who took over as High Representative for Bosnia and Herzegovina (OHR) in early August, also pointed to the need to change the election law.
"Croats must be given the opportunity to feel represented and not end up with, say, some form of boycott of the election," Schmidt said, pointing to the October 2022 general elections.
"Now the question arises how to organize the right to vote so that the state is not divided into three entities. If that happened, the territorial integrity of Bosnia and Herzegovina would be strongly called into question," Schmidt said.
As BHRT reported, Schmidt also pointed out that the Croatian part of the population of Bosnia and Herzegovina has been hardest hit by the strong emigration.
"Unfortunately, we have to conclude that the share of Croats from 15 to 17 per cent in the population of Bosnia and Herzegovina has not been true for a long time," Schmidt said.
Bundestag President Wolfgang Schaeuble also took part in the rally in Neustadt an der Aich, Bavaria, where Christian Schmidt's constituency is.