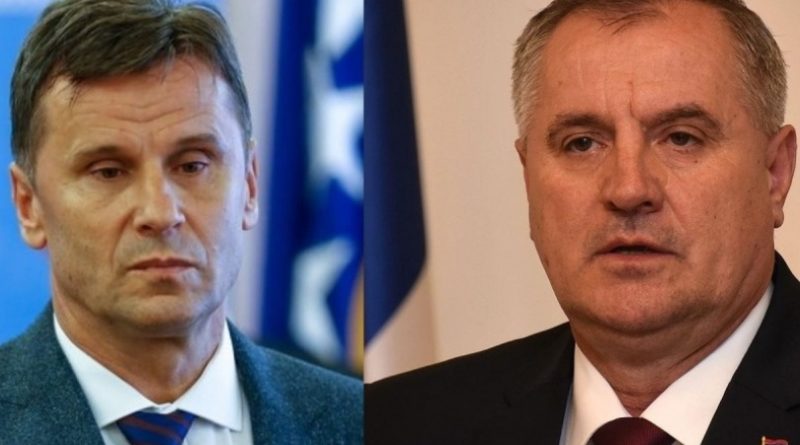 In the middle of the harsh battle against the new coronavirus, infection has made its way to the highest entities and state institutions in Bosnia and Herzegovina. According to health authorities, 267 new infections with Covid-19 have been confirmed in BiH entities since Wednesday, 182 in the Federation BiH and 85 in Republika Srpska. Six new Covid-19 deaths were also reported in the country since the last update.
It was confirmed that the Director-General of the Intelligence and Security Agency (OSA) of Bosnia and Herzegovina, Osman Mehmedagić, tested positive for Covid-19.
"The director-general is in isolation with mild symptoms and follows the instructions of the epidemiologist", it is stated, adding that OSA has taken all necessary actions to implement the recommended hygienic-epidemiological measures in such situations and that all work processes continues without any delays.
All employees who were in contact with the infected were sent home with the order to implement measures of mandatory reporting to the competent doctor and follow the instructions of the epidemiologist was ordered.
But, Mehmedagić is not the only official who was tested positive in the last few days.
On Wednesday, Republika Srpska Prime Minister Radovan Višković tested positive, his office confirmed.
"Republika Srpska Prime Minister Radovan Višković underwent a PCR test at the Banja Luka University Hospital which came back positive for the presence of SARS-COV-2", the RS Government said.
They noted that the government and the Prime Minister's office will organise all further activities according to the recommendation of the entity Public Health Institute.
All Višković previously scheduled activities and meetings will be cancelled, the statement said.
Before Višković, the presence of coronavirus was confirmed with a test to Federation BiH PM – the other BiH entity – Fadil Novalić. His condition suddenly deteriorated Wednesday afternoon and he was admitted to the pulmonary clinic "Podhrastovi" in Sarajevo.
Republika Srpska National Assembly MP, Srđan Mazalica, a few days ago also confirmed that his test came back positive. "I don't know when and how I was infected. Be careful, people", Mazalica said in the post on Twitter./ibna