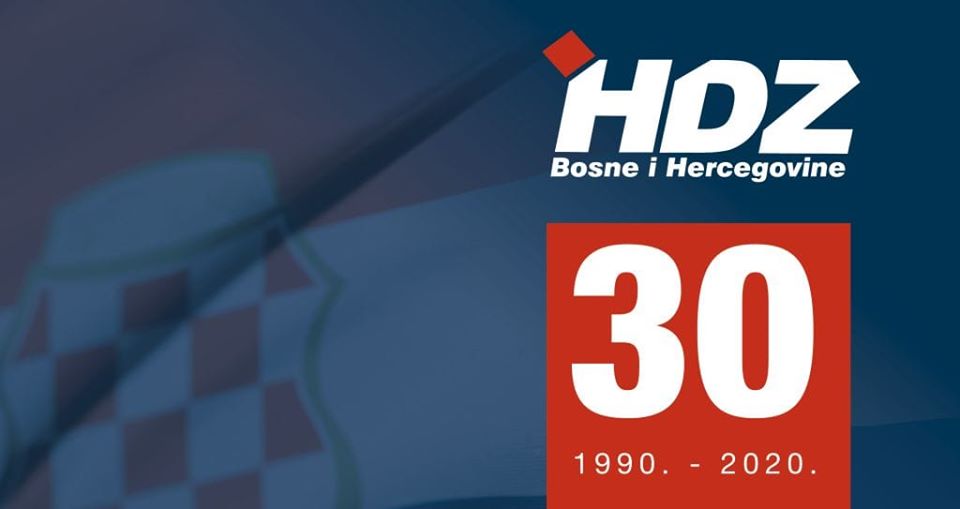 Today, the President of HDZ BiH Dragan Čović congratulated all members and sympathizers of the party on the 30th anniversary of its founding, emphasizing that it has preserved all the values ​​set by its founders to retain Croats as a people in BiH, and that today they were seeking to create a new ambience in building the European path of BiH.
Čović stated that the HDZ BiH strengthened its unity through the Croatian National Assembly and today counted 40,000 members and a strong infrastructure, adding that it would show its strength in the upcoming local elections.
"Our ambition is to complete the changes in the election legislation this year in accordance with the agreement we signed with the SDA and ensure the legitimate representation of the people at all levels. I want the HDZ to build a European BiH together with all its friends", Čović told reporters following the ceremonial sessions of the Presidency of the party.
He recalled that negotiations on the election legislation with the SDA should start at the beginning of September and be completed in six months, i.e. seven days before the elections in Mostar.
Commenting on the possibility of amending the Dayton Agreement, Čović said that this could not happen without a clear two-thirds majority in the BiH Parliament, but that due to the integration needs, BiH would have to make numerous changes to the Constitution.
"In that direction, we want to look for solutions for a rational European BiH and to preserve the equality, constitutionality and sovereignty of the Croatian people through their legitimate representation. I think it will take a long time to create our European path through clear European indications", Čović said.
Speaking about the elections in Mostar, Čović pointed out that he was expecting maximum turnout, adding that the HDZ is seriously preparing for election day.
"The classic campaign has already started, religious institutions are openly involved, publicly calling on who to form a coalition with. This is all in the context of heating things up so that the turnout in Mostar is maximum. I believe we will reach a majority in the Mostar City Council in accordance with election rules where it states that there can be a maximum of 15 representatives of one nation, and at least four", Čović emphasized. /ibna