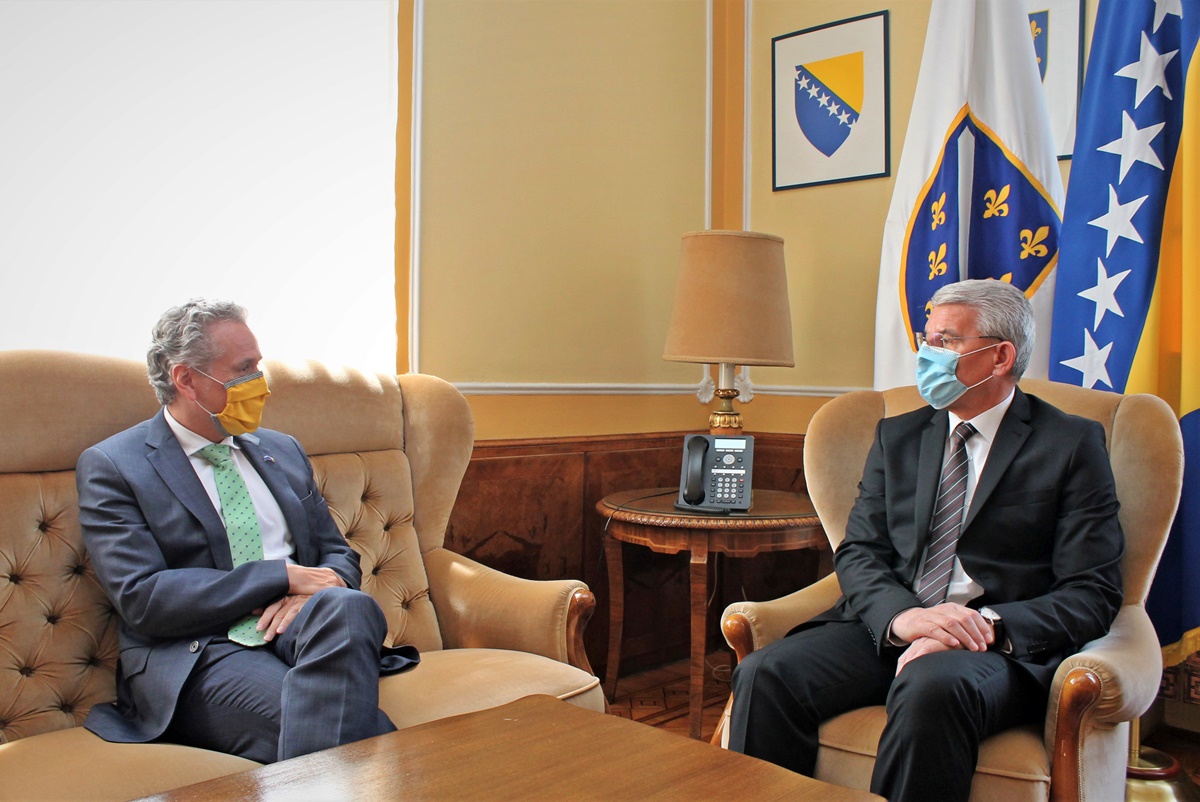 The Chairman of the Presidency of Bosnia and Herzegovina, Sefik Dzaferovic, received today in Sarajevo the Head of the EU Delegation to BiH, Johann Sattler, with whom he discussed a number of current topics, including BiH's path to the European Union.
During the meeting, it was stated that Bosnia and Herzegovina has made significant progress in the last few months in the reform processes and meeting the priorities of the Opinion of the European Commission.
It was pointed out that the solution of a larger number of 14 priorities from the Opinion of the European Commission has been initiated, and that a large part of them could be fulfilled by fall.
The agreement on Mostar was assessed as especially important, stating that it is an example of how obstacles can be overcome through joint engagement and political compromise.
The agreement on Mostar, as well as the engagement of the ad hoc group of the Presidency of BiH, are listed as initial moments for accelerating reforms, which will ultimately lead to obtaining the candidate status of Bosnia and Herzegovina and starting negotiations with the European Union.
The activities undertaken in the fight against the coronavirus pandemic and the support provided by the EU to Bosnia and Herzegovina were also discussed.
Part of the conversation is also dedicated to the migrant crisis, and the interlocutors assessed that it is necessary to complete the appointment of Selmo Cikotić as the Minister of Security of BiH as soon as possible.
Chairman Džaferović thanked Ambassador Sattler and the highest EU officials for participating in the commemoration of the 25th anniversary of the genocide against the Bosniaks of Srebrenica, and for the support that the EU provides to the work of the Potočari-Srebrenica Memorial Center./ibna