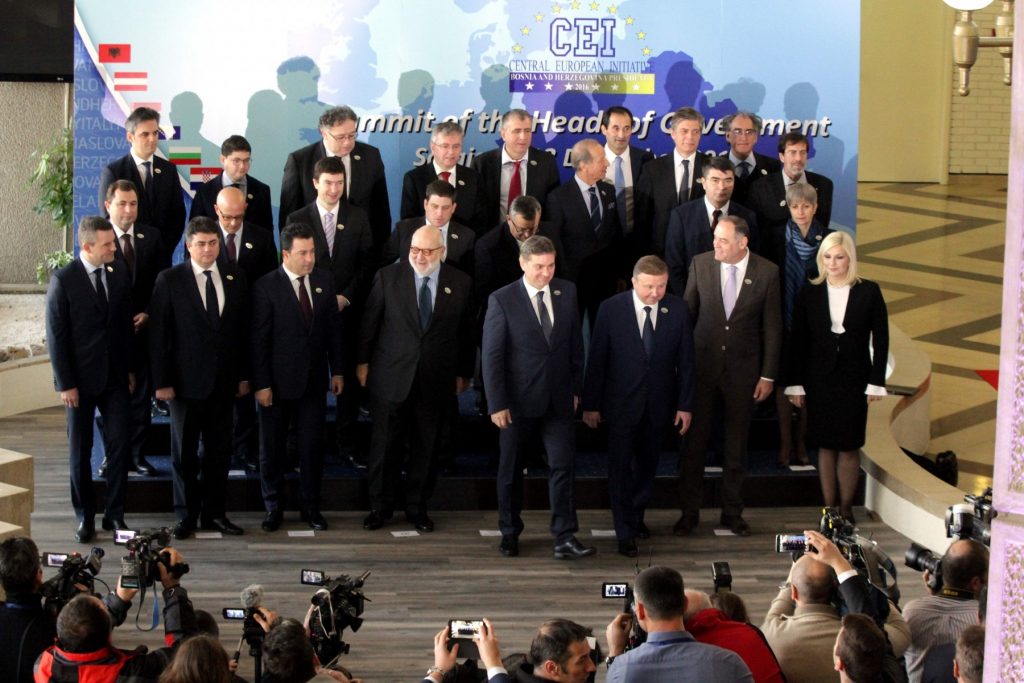 Parliamentary Assembly of Central European Initiative (CEI) held an annual meeting on Tuesday in Sarajevo with participation of delegations of member countries. After the session, BiH handed over the presidency in this Assembly to Belarus.
Chairman of the BiH Council of Ministers, Denis Zvizdic, said after the Summit that BiH presidency CEI other countries delegations rated as very successful and constructive. On the press conference after the session, he spoke about the conclusions of this event.
"BiH achieved its main goals. That was the further development of regional relations and significant aid in the development of infrastructural and other projects that  will make  connection between regions and Member States CEI better", emphasized Zvizdic.
He added that the main theme of the Summit, and the year of BiH presidency, were European integration, but in light of the challenges which Europe is facing now, such as migrant crisis and the threat of various forms of extremism. Zvizdic said that participants talked about the infrastructural integration of the countries of Central and Eastern Europe, as one of the conditions for balanced economic development.
BiH Council of Ministers Chairman concluded that peace and security are prerequisites for economic prosperity of BiH, the region and the whole of Europe and all member states CEI and that must be the main objectives of this organization. Zvizdic congratulated to the Prime Minister of Belarus, Andrei Kobyakov, on taking over the presidency of this regional initiative and wished him success in work and realization of the objectives of CEI.
Kobyakov said this Summit was an important milestone for the host country and emphasized its particular importance to the CEI, as a significant platform for promoting dialogue and pragmatic cooperation in the region. The aim of the Belarus presidency during next year will be to ensure continuity and consistency in the work of this organization.
"We will closely cooperate with BiH and other countries that have presided over this initiative, as well as with the General Secretariat of the CEI, to upgrade future initiatives and the actions that are in progress now", said the Belarus PM.
Delegations from Albania, Austria, Belarus, Bulgaria, Montenegro, Czech, Croatian, Italy, Hungary, FYR Macedonia, Moldova, Polish, Romania, Slovakia, Slovenia, Serbia, Ukraine and host country BiH, participated on the Summit. CEI, as a multilateral organization of central, eastern and southeastern European countries, was created in 1989 and today have 18, of which nine are members of the European Union./IBNA