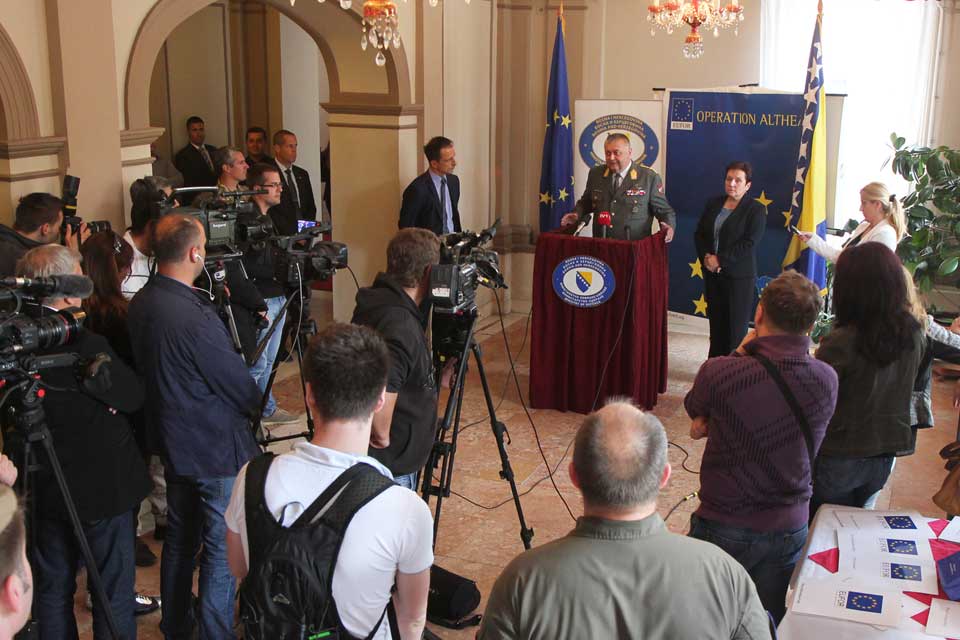 Sarajevo, June 14, 2016/Independent Balkan News Agency
By Mladen Dragojlovic
The BiH state Strategic Committee for Weapons, ammunition and explosives held a session in Sarajevo in order to analyse and promote activities aimed at solving the issue of surplus weapons, ammunition and explosives in the state.
The session finished on Monday late afternoon and it was concluded that BiH still has a substantial amount of unstable military ammunition but the large part of this was poorly stored and maintained.
"The presence of unstable ammunition in BiH could cause public safety concerns, and is potential risk to a Safe and Secure Environment. It also constitutes a financial and administrative burden to the Armed Forces BiH. The governance and overall control of arms depots, and weapons inspections remains firmly with the competent authorities of BiH. However, it is in the interest of everybody concerned that management and disposal occurs following a safe and secure process", participants concluded.
EUFOR Commander, Major General Friedrich Schroter, pointed out recent international incidents and emphasized that they remind on the importance to address the dangerous situation which currently exists in BiH with regards to safe storage and destruction of surplus weapons and ammunition.
"We can never allow an incident like this to happen here. We international partners continue to support the Ministry of Defence and Armed Forces BiH to resolve this critical public safety issue. Our main focus should be ensuring that the inventory is 100% followed by destruction, stock reduction and proper life cycle management and storage of retained stocks", Schroder said.
In this moment the international community in BiH run the project named EXPLODE which includes destroying high hazard ammunition and complex weapon systems; supporting the Armed Forces of BiH in the reduction of military ammunition stockpiles to manageable quantities; conducting training for senior military officers to build their capacities; and implementing infrastructure upgrades to improve the safety and storage conditions of military weapons and ammunition storage depots. The Project is implemented in partnership with the BiH Ministry of Defence, the EU Special Representative to BiH, the UNDP, and the Organization for Security and Co-operation in Europe.
BiH Minister of Defence, Marina Pendes, said on the press conference that BiH already destroyed more than 900 tons of this weapon and that she hopes that the state will successfully continue this important job for the security of its citizens.