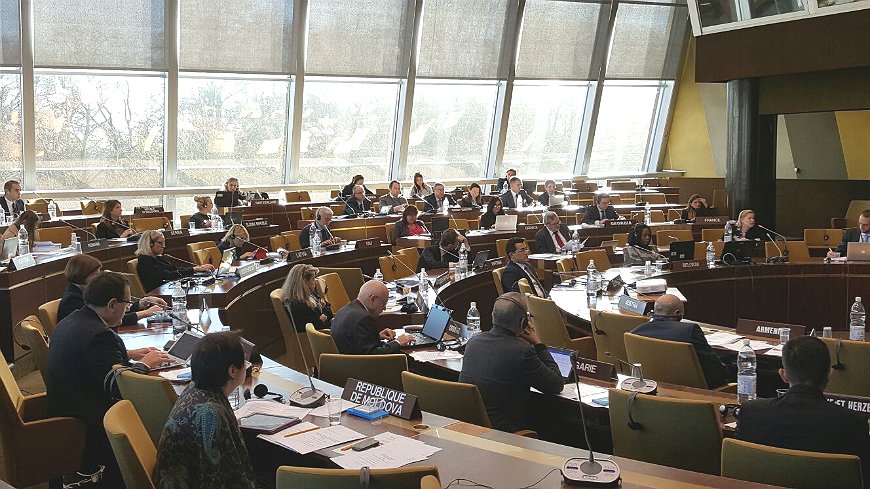 The Committee of Experts on the Evaluation of Anti-Money Laundering Measures and the Financing of Terrorism Moneyval announced that BiH is not on the list of countries with deficiencies in judicial system regarding the financing of terrorism.
This decision to take BiH off the "grey" list of countries was reached at the 52nd plenary session of Moneyval held in Strasbourg. On the session, member countries discussed about the progress of states, under the jurisdiction of this entity, which have been previously identified as countries with deficiencies in legal framework related to FATF recommendations pertinent to the financing of terrorism and targeted measures in connection to terrorism and financing of terrorism.
Moneyval is informed about the decision of BiH Council of Ministers on the implementation of the Resolution 1373 of the Security Council of United Nations, as well as that the Decision is published and already in use.
"After the analyses of the Decision, the Secretariat of Moneyval concluded that the subject decision represents a legal framework for implementation of the Resolution 1373 of the Security Council of UN. The Decision defines the process of application of financial restrictive measures from the UN Resolution, at the proposal of national relevant bodies or upon request from another state. The Decision is also a basis for inclusion on the list of appointed individuals who appear in accordance with criteria of the UN Resolution 1373", it was stated.
Due to these reasons and taking into consideration the reached progress, Moneyval reached a conclusion and decided to take BiH off the list of countries with deficiencies in their legal framework. Further application of this legal framework will be monitored within regular assessment of progress of BiH for the fourth round of Moneyval evaluation.
BiH Council of Ministers welcomed this decision and, at the session on Thursday, called all institutions that have failed to finish certain activities, to do that as soon as possible in order to fulfill their commitments under the Action Plan of BiH. This is necessary in order to harmonize the system of fight against money laundering and terrorist financing with the FATF standards and recommendations.
At the session it was concluded that a number of commitments are completed and that the intensified activities of relevant institutions at all governments level are necessary to complete the remaining obligations in order for BiH to implement the Action Plan in accordance with the deadlines set by January 2017./IBNA