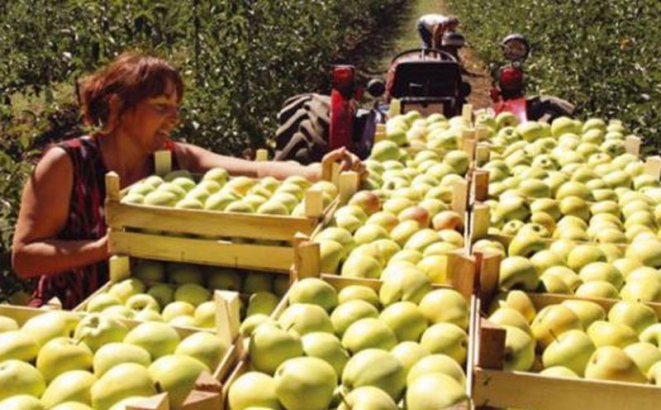 Sarajevo, August 26, 2016/Independent Balkan News Agency
By Mladen Dragojlovic
A Russian team of experts finished the inspection of the BiH vegetables and fruit plantations and decided not to issue a license for the export of these goods to the market of the Russian Federation.
This was confirmed on Friday by BiH Minister of Foreign Trade and Economic Relations, Mirko Sarovic. He told the media that he still hasn't received the official report of analyzes performed by the Russian inspectors, but it is clear that they find numerous irregularities related primarily to entity inspections and producers.
"Russian inspectors locate the key shortcomings in the work of the entity phytosanitary inspections. At certain points was noted the presence of third parties in the market chain, but the irregularities were found also in the manner of the packaging of the products", Sarovic said.
He added that BiH must harmonize its phytosanitary system and establish control inspection supervision, in order to eliminate a temporary ban on export to Russia. Minister Sarovic added that institutions responsible for this situation are addressed and that very soon the necessary measures will be taken to eliminate the irregularities and solve this problem as soon as is possible.
"Russia wants to have one address in BiH to keep correspondence in this but also all other future matters in this segment. When we finish changes in accordance with all the proposed recommendations we will send a new call to Russian inspection, to finally solve the problem of exports", Sarovic explained.
To remind, Russia at the beginning of August has brought a temporary decision to ban import of agricultural products from BiH, on suspicion of the origin of the goods, but also the quality of inspection. After negotiations, a Russian inspectors team arrived  in BiH and, from 18 to 20 August, visited several production plants and companies that export goods to the Russian market. They also took samples in order to check the quality of products. Unofficially, the issue arose when Russian inspectors realized that a shipment of peaches for import was suspicious. The analysis show that fruit is most probably from Africa, not from BiH and that one BiH company imported it, made other documents and represent them as shipment of BiH peaches for export to Russia.
Also, preliminary results of the inspection surveillance indicate that agricultural products from BiH are not eligible for the Russian market. For BiH, it will be necessary to establish better control over the issuance of phytosanitary certificates. Russia is very important economic partner for BiH , especially when it comes to the export of fruits and vegetables. Therefore, any ban on exports to that country causes loss for farmers which is very hard to replace on other markets. It is estimated that BiH farmers already lose several million euro because of the ban, since the fruit can not wait for a solution.