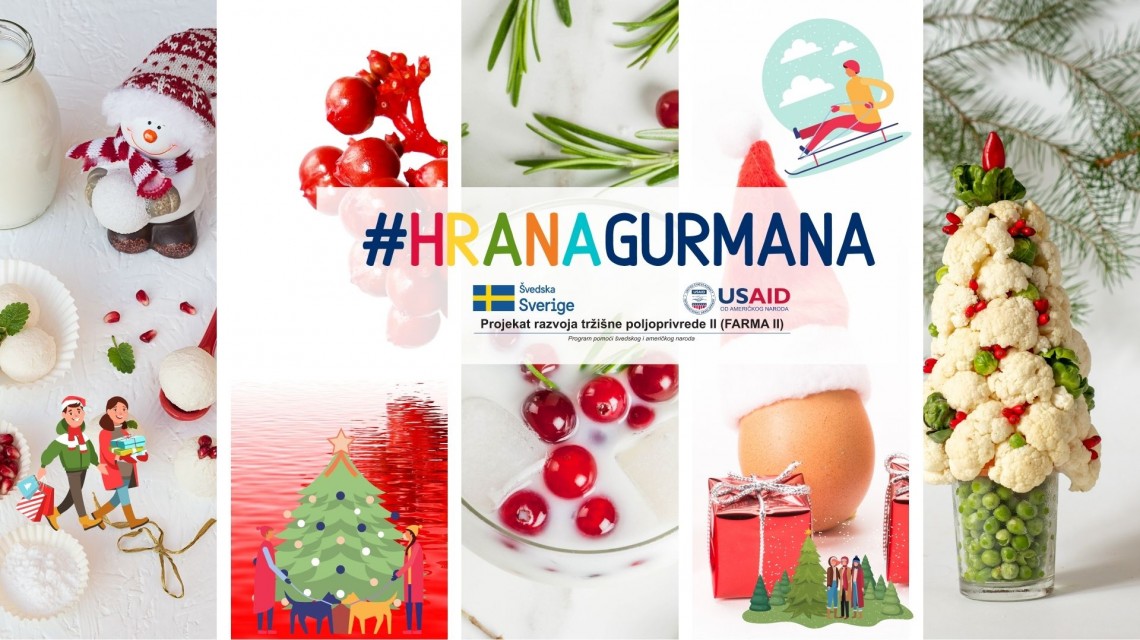 The Sweden/USAID FARMA II project relaunched today the Hrana Gurmana (Food for Gourmets) campaign. Its goal is to promote sales and support around 200 small businesses to cope with the negative economic effects of the COVID-19 pandemic.
The project launched its second campaign phase ahead of the holiday season to once again draw the attention of consumers in BiH to all locally produced delicacies, and to connect them with domestic producers of high-quality food, specialized stores that offer their products, and restaurants that use domestic ingredients in their cuisine.
"This holiday season, we should all support domestic producers. Local delicacies can be great gifts that will turn the forthcoming holidays into very special days filled with joy and authentic tastes," said Miran Karić, Chef at Dos Hermanos, a popular restaurant in Sarajevo. "I am sure that none of us living in BiH has had a chance to try everything our producers have to offer, and this is a great time to explore."
The first campaign phase that lasted from July 1 to September 25 reached more than 650,000 people over its five social media channels. It included daily social media posts, viral videos, award-winning games, news stories and articles. It promoted 146 small businesses, including 109 producer organizations, 20 shops, and 17 restaurants.
The campaign's second phase will continue utilizing the existing communications tools and introduce a few new ones. It will include at least 50 new producers and 13 restaurants, while continuing to promote previously included small businesses.
The campaign further includes an interactive online Hrana Gurmana Map with over 5,000 visitors, and a Business Catalog providing background information about the included small business, their products and product availability. While those will continue to be updated, the campaign will also develop its standalone website: www.hranagurmana.ba.
The campaign can be found on Facebook, Instagram, LinkedIn, Twitter, and YouTube. /ibna