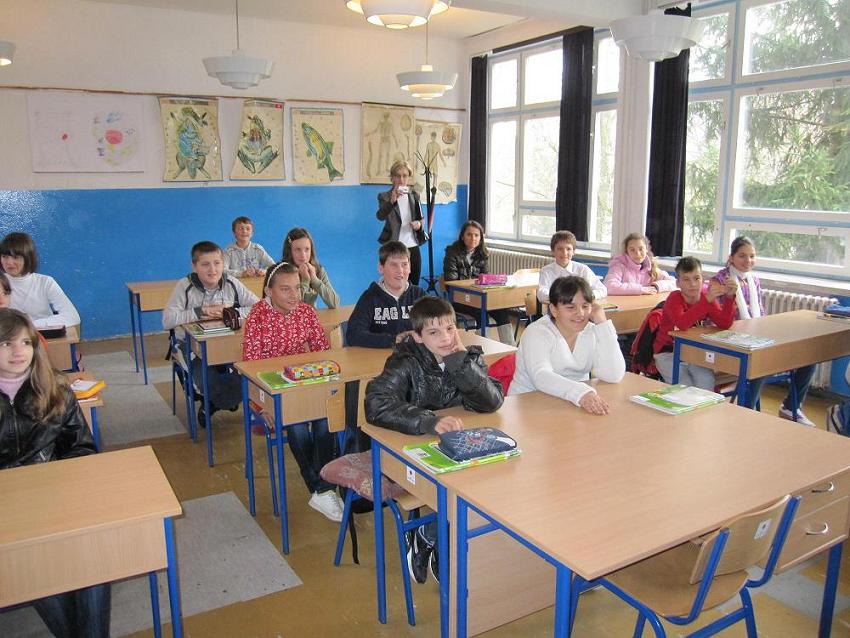 Banja Luka, February 13, 2015/ Independent Balkan News Agency
By Mladen Dragojlovic
First instance court in city of Kotor Varos, near Banja Luka, dismissed a lawsuit of parents of school children from village Vrbanjci, who sued the "Sveti Sava" basic school for discrimination. The official reasoning behind the court's decision is that the parents didn't fill the lawsuit in time.
For the last several years parents, Bosniak returnees in this village, have been fighting against discrimination in curriculum because the school doesn't want to involve the so called "national group of subjects", which include Bosniak language. parents decide not to send children in school like that and organized instructive lessons for kids in their language. As they said before, they don't want their children to just learn the Serb language and demand the Bosniak language to be taught as a separate lesson.
Their first lawsuit was dismissed, but in it discrimination was confirmed. The county court in Banja Luka decided to appeal the decision and the trial must be repeated on first instance court. The court decision, which was published on Friday, said the same thing and parents again have 30 days for appeal.
School manager, Sladjana Subara, said to media on Friday that she is satisfied with the court decision like it is.
"It is just a decision but many forget that the most important thing in this case is to bring the children back to school", said Subara.
Representative of parents, Nedzad Smailovic, said that the court confirmed the discrimination but, like in the first case, it was rejected as untimely.
"We are again on ground zero. It means that we will appeal again but we will not give up the fight for the rights of our children. We are doing this for them, but also for all children in similar situation in the whole country. If it is necessary, we will appeal to the Human rights court in Strasbourg, emphasised Smailovic.
In similar situation are the children in village of Konjevic Polje, near Zvornik, but Republic of Srpska Ministry of education stance is that in those schools there are not enough pupils of Bosniak nationality to include a national group of school subjects in curriculum. All sides in this case agree that there is a problem in the whole country, because some schools in Federation BiH don't want to include the Serb language and other subjects in their program as well.