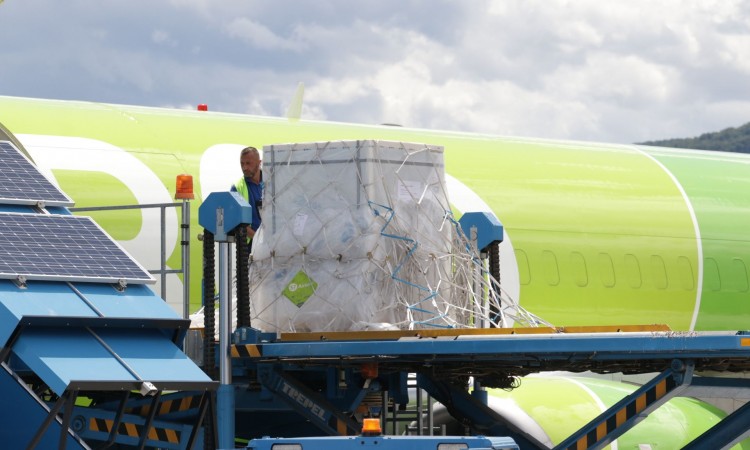 Deputy Prime Minister of the Federation of Bosnia and Herzegovina Vesko Drljača, Deputy Ambassador of China to B&H Miao Dake and Acting Director of the Public Health Institute of the Federation of B&H Siniša Skočibušić received 500,000 doses of Sinopharm vaccine from China at the Sarajevo International Airport, which the Federation of BiH procured from a Chinese manufacturer.
This is the largest single delivery of COVID-19 vaccines to Bosnia and Herzegovina to date, says FENA Agency in the report.
"This is the realization of the Agreement that was concluded at the end of July directly with the manufacturer Sinopharm. This Agreement has a special significance for the Federation of B&H and on that behalf, I would like to thank China and Sinopharm. Also, I would congratulate the FB&H Institute for Public Health," said Drljača.
Chinese Deputy Ambassador to B&H Miao Dake stated that today's delivery, 500,000 doses, is a sign of friendship between B&H and China, and China's commitment to vaccines as a global public good.
"Only by adhering to multilateralism, unity and cooperation can we defeat the pandemic. China will continue to support B&H citizens in the fight against the pandemic and will provide assistance in its capabilities. We wish you a quick victory over the pandemic, peace and health," said Dake.
Today's delivery of vaccines is the result of long negotiations and legal and financial activities led by the FB&H Institute for Public Health with the Government of the Federation of B&H.
"At this turning point for the Federation, after the delta variant of the SARS-CoV-2 virus was detected and when we record a slight increase in the number of infected, this delivery gives us confidence that in the coming period we will have the opportunity to continue vaccinating the population according to priorities, and especially persons who are over 60 years old," pointed out the Acting Director of the Institute for Public Health of FB&H Siniša Skočibušić.