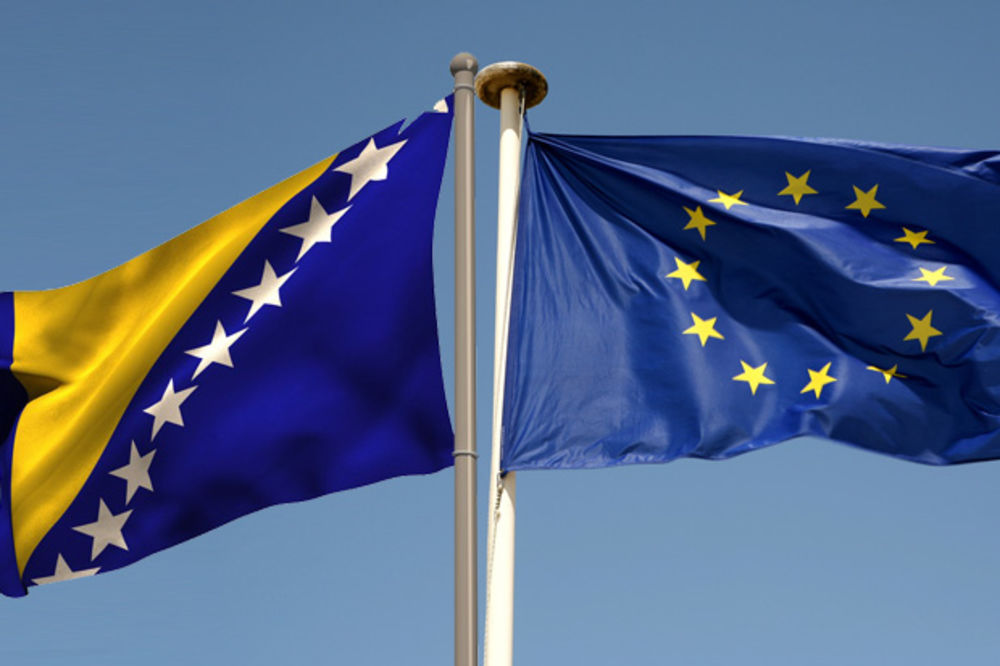 The Council welcomes the Commission Opinion on Bosnia and Herzegovina's application for membership of the European Union and acknowledges that Bosnia and Herzegovina currently does not sufficiently fulfil the Copenhagen political criteria, and needs to dedicate considerable efforts to strengthening its institutions in order to guarantee democracy, the rule of law, human rights and respect for and protection of minorities.
As regards the economic criteria, Bosnia and Herzegovina has achieved a certain degree of macroeconomic stability, whereas it is still at an early stage of establishing a functioning market economy and of becoming competitive within the common market.
"Bosnia and Herzegovina's track record in implementing its obligations under the Stabilisation and Association Agreement needs to improve. Bosnia and Herzegovina is overall at an early stage regarding its level of preparedness to take on the obligations of EU membership and needs to significantly step up the process to align with the EU acquis and implement and enforce related legislation," it is stated in the first conclusion of the European Council.
Bosnia and Herzegovina needs to make sustained efforts, in particular with regard to the implementation of the fourteen key priorities set out in the Commission's Opinion. These key priorities, focusing on the areas of democracy and functionality of the state, rule of law, fundamental rights, and public administration reform, need to be fulfilled.
The Council notes that the opening of accession negotiations will be ultimately considered by the European Council, in line with established practice, at a time when the Commission has assessed that Bosnia and Herzegovina has achieved the necessary degree of compliance with the membership criteria and has met in particular the key priorities set out in the Commission's Opinion.
The Council also invites the Commission to focus its annual reports on Bosnia and Herzegovina, starting with the one in 2020, on the implementation of the key priorities which need to be addressed.
The Council welcomes the nomination of the Chair of the Council of Ministers of Bosnia and Herzegovina, and urges executive and legislative bodies at all levels of government to start addressing the key priorities identified in the Commission Opinion, in line with the legitimate aspirations of the citizens of Bosnia and Herzegovina to advance towards the European Union. The Council reiterates its unequivocal commitment to Bosnia and Herzegovina's EU perspective as a single, united and sovereign country, EU Delegation in BiH announced./ibna