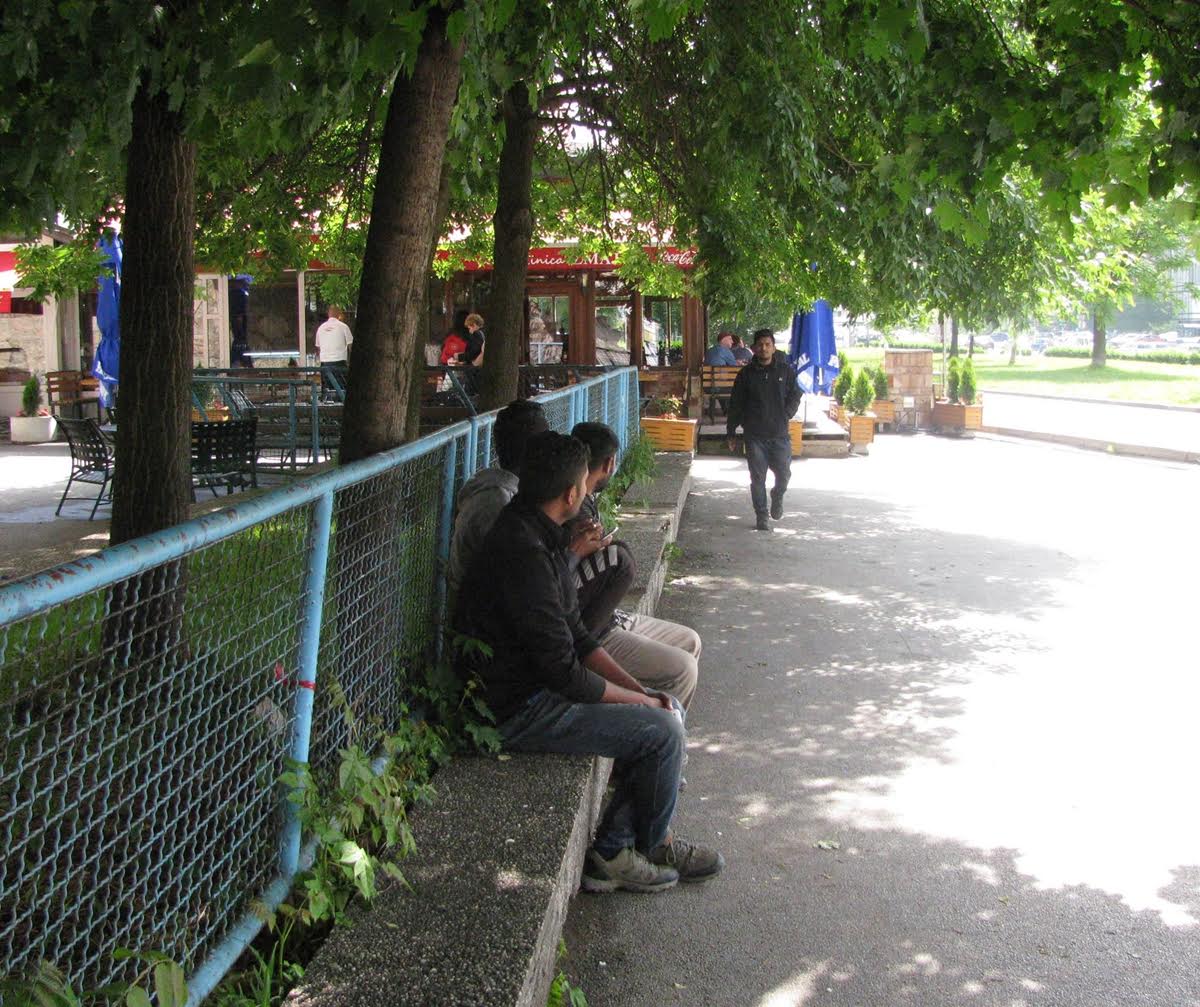 One migrant is killed and another severely wounded by knives in two separate violent fights in Bosnia and Herzegovina's refugee centres, in Salakovac and in Velika Kladuša. They were not attacked by locals. Unfortunately it was a fight between them. After a migrant died in Velika Kladuša, the police arrested two others and searched the centre. A large number of knives, scissors and other items that can be used as deadly weapons were found.
These two cases are the tangible proof of the ongoing situation within the migrant community but also depicts the problems they cause to locals. After the murder case, people in Velika Kladuša said that they are now more afraid to walk outside their homes after the sunset. Some of them had earlier stated that they expect help by the police and the intervention of other institutions responsible for the state security.
The BiH Council of Ministers discussed on Monday the general dire picture of the refugee centres in Salakovac and Velika Kladuša in light of the recent extremities with the country's Security minister, Dragan Mektić, saying after the session, that authorities will try to find solutions as soon as possible.
According to Mektić, it is expected that the Federation BiH government will issue a decision which will allow for the use of the "Agrokomerc" facility in the Una-Sana Canton as well as the "Ušivak" barracks, in Hadžići near Sarajevo, as accommodation for the migrants.
"Such a decision will help us stabilise the situation in BiH and all migrants will thus be accommodated", Mektić noted, stressing that the control and registration of people when they are placed in these two facilities will be much easier.
He emphasised that there are a number of migrants with controversial and  problematic behaviour, prone to disturbance of public order and peace, and some of them are drug users, which is why they need to be isolated in a closed-type centre or venue.
The fact that all of them live together, even people dealing with issues that could lead them to using violence against others, "resulted in a fight due to which a Morocco national lost his life", the minister underlined. "We also had minor scuffles also in Salakovac where one person was injured with a knife", Mektić confirmed.
He added that by June 17th, 6 443 migrants had entered BiH, 6 014 have expressed the intention to seek asylum, but only 611 of them submitted the relevant applications. Mektić highlighted that BiH has not yet made any decision on granting asylum to anybody. Moreover, based on the readmission contract with Croatia, 292 migrants have been accepted. In that same context, 573 migrants were returned to (the) neighbouring countries.
It is interesting that, during the press conference on Monday afternoon, the media received information that a large group of migrants had left the Velika Kladuša centre and was on the way to the border between BiH and Croatia, their stance bluntly demonstrating their intention to illegally cross it without the necessary documents. They were prevented from doing so, but that took long negotiations and created a rather tense atmosphere on both sides of the border.
Obviously, that complicated state and governing structure in Bosnia and Herzegovina has caused the confusion over who is responsible of what in  situations like this one. With no unified institution to handle the wide spectrum of migrants' needs, at the moment, at least five of them have to co-operate closely, be responsible and manage the different angles of the present crisis…. / IBNA