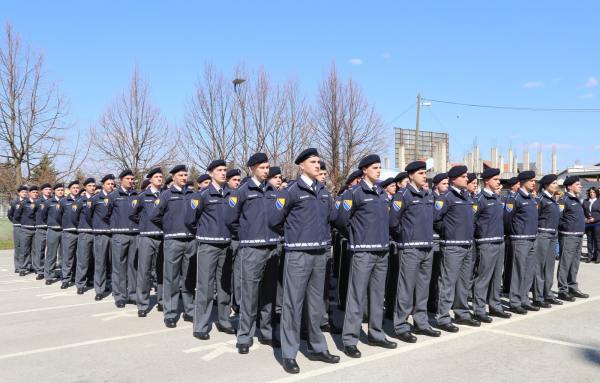 As it was expected, a new illegal migrant wave is coming slowly to Bosnia and Herzegovina. To no one's surprise, almost every day at least 30 new illegal immigrants are discovered in Republika Srpska alone, the BiH entity which shares a border with Serbia, from which they are coming.
Most of them, as before, claim that they will ask for asylum in the state, but in fact, just a small number really submit the documents.
It is uncertain whether the official number of migrants is actually the real number. In fact, some estimations say that the number of those who are discovered and registered as illegal migrants in BiH is smaller than the number of those who enter and leave the state territory, avoiding all controls.
The city of Bihać has the bad fortune to be situated very close to the border with Croatia, which for most of the immigrants means EU. The city administration asked for help from Federation BiH but there aren't too many heads willing to turn in that direction. Bihać received the support from other cities in BiH and international organizations, but its citizens are on the edge because these foreigners attack locals and, very often, real fights break out between different immigrants groups.
BiH is trying to solve the problem with prevention. As such, BiH Border Police recruited new members who will have the task to stop illegal immigrants from entering the country at the eastern borders.
In addressing his new colleagues, the Commander of BP BiH, Zoran Galić, highlighted the importance of staffing, due to the currently numerous challenges, which the police agency he is headed is faced with.
"You surely know that BP BiH is faced with a lack of staff and the problem of increased control of illegal migrants, so that the new 100 police officers will be of great help to refresh our staff and, to some extent, fill our capacities. By introducing additional forces into our ranks, we will create conditions to respond more effectively to the current situation caused by irregular entry of migrants. Major estimates suggest that this year, the number of illegal migrants who will try to enter our country will increase by about 30 per cent. This fact will represent a new task and an even greater challenge for BP BiH, but also for the entire BiH society. The fact that 100 more cadets are being recruited is encouraging for us", Galić said.
The cadets were trained according to the new curriculum, in line with the curricula of all police agencies in BiH, which are in compliance with European standards. After successfully completing the training and taking of a solemn oath, they were admitted to BP BiH for a 12-month trial work./IBNA