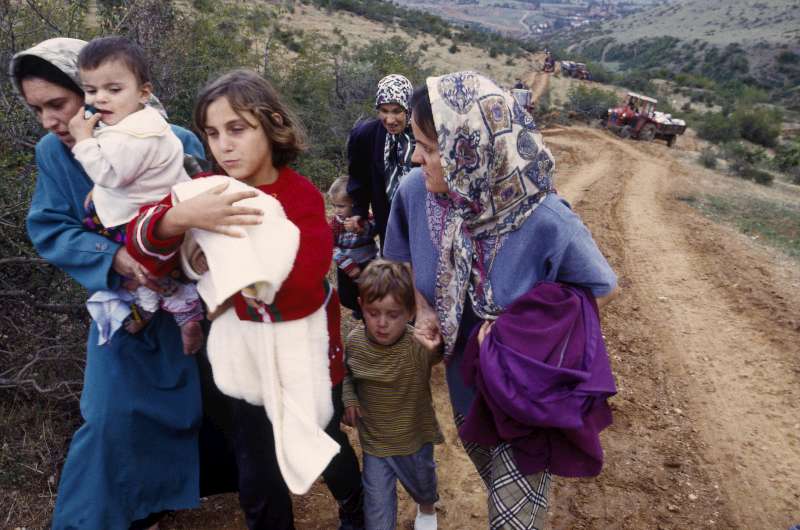 Sarajevo, September 18, 2015/ Independent Balkan News Agency
By Mladen Dragojlovic
Since Croatia is closing the border crossings with Serbia, BiH is expecting that Syrian refugees and migrants will change their route and arrive at the state border this evening. All relevant institutions are ready, but BiH doesn't have a large capacity to accommodate a large number of them.
Representatives of these institutions held a meeting with BiH Minister of security, Dragan Mektic, on Friday in Sarajevo. After the meeting, on the extraordinary press conference, Mektic said that BiH is ready to accept 5,000 refugees, which will stay on the state territory because of the corridor's closure.
"After that, we will also close the borders", Mektic told the media.
He added that BiH is ready to leave unlimited number of refugees to go over state territory, if it will just be a "transit country", on their way to Western European countries. BiH will be forced, Mektic said, to behave in the same manner as other countries in the region. Mektic emphasised that on Friday morning there were no refugees on the BiH border crossings.
BiH institutions defined that refugees will, according to intelligence information, use the path near cities of Bijeljina on the North East, and Trebinje on the South Eastern borders with Serbia. In that case, the state will provide the necessary help for them but is not ready to accept large numbers. It is also expected that refugees will find illegal border crossings, and that will make situation harder.
Deputy of director of Service for foreigner's affairs, Izet Nizam, told to reporters that BiH cannot tolerate that refugees and migrants enter the state territory without any control and that state must protect itself like other countries in the region.
"In reality, Schengen regime doesn't exist anymore. Slovenia suspended Schengen, Romania and Bulgaria also plan to close their borders, so it is certain that tonight a wave of refugees will arrive at our borders, Nizam said.
He emphasised that he has already spoken with Bijeljina mayor, Mico Micic, who told him that this city has the capacity to host about 700 refugees. The decision about closing the border must be agreed by the BiH Council of Ministers.
Deputy of director of BiH Border police, Svevlad Hofman, said after the meeting that this service is ready to cope with the influx of refugees and that the number of police officers at the borders has not been increased.