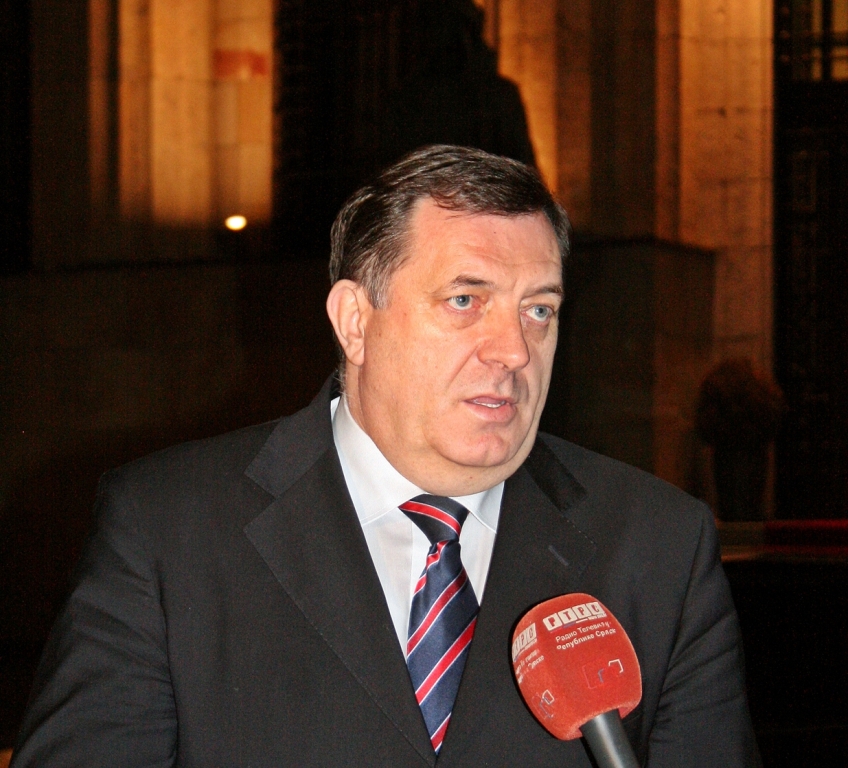 Recently published alleged 'non-paper' on redrawing borders in the Western Balkans is being used to attack Republika Srpska (RS) because the idea of it seceding from the country is being discussed in Europe, said the Chairman of BiH Presidency, Milorad Dodik.
Dodik said this referring to an alleged "non-paper" after it was published mid-April by the Slovenian news portal necenzurirano.si.
The "non-paper" said that a possible solution for Western Balkan is that Kosovo joins Albania and Serbia annexe parts of Republika Srpska, while the mostly Croat-populated parts of southern Bosnia and Herzegovina would become part of Croatia.
According to the Slovenian news portal, the country's PM, Janez Janša, sent the document to Brussels. Janša, however, denies that he is the author.
Dodik, contrary to his counterparts in BiH Presidency, Željko Komšić and Šefik Džaferović, said that a "peaceful separation" of the RS would be the best option, but stressed that this is not a goal worth waging a war over.
Dodik, who is also a leader of the Alliance of the Independent Social Democrats, the ruling party in the RS, told ATV that the non-paper is not a binding document, yet "everyone jumped on the opportunity to comment on it," as "nobody can hide the fact that there is more and more talk of it among European structures."
Dodik said that he is "personally committed to Republika Srpska becoming an independent state" and that he will not hide that, but that he does not want "people to be mobilised for that goal and fighting a war for it."
"I have never called anyone to war, nor have I tried to do anything from that point of view, but I am convinced that BiH will fall apart because no one wants to work in it anymore," Dodik said, arguing that "BiH's dysfunctionality is leading to that."
"There is no freedom here for the Serb people until Republika Srpska is independent," he stressed.
But, European Commission spokesman Eric Mamer, answering questions at today's press conference, said that EU officials did not see the document that has been widely written about in the media of the Balkan countries in recent days.
"The EU's position on this issue is clear. We are against any border changes. I think we should completely forget this issue. Whatever document comes, whether it comes or not, our position on this issue is very clear," said Mamer.