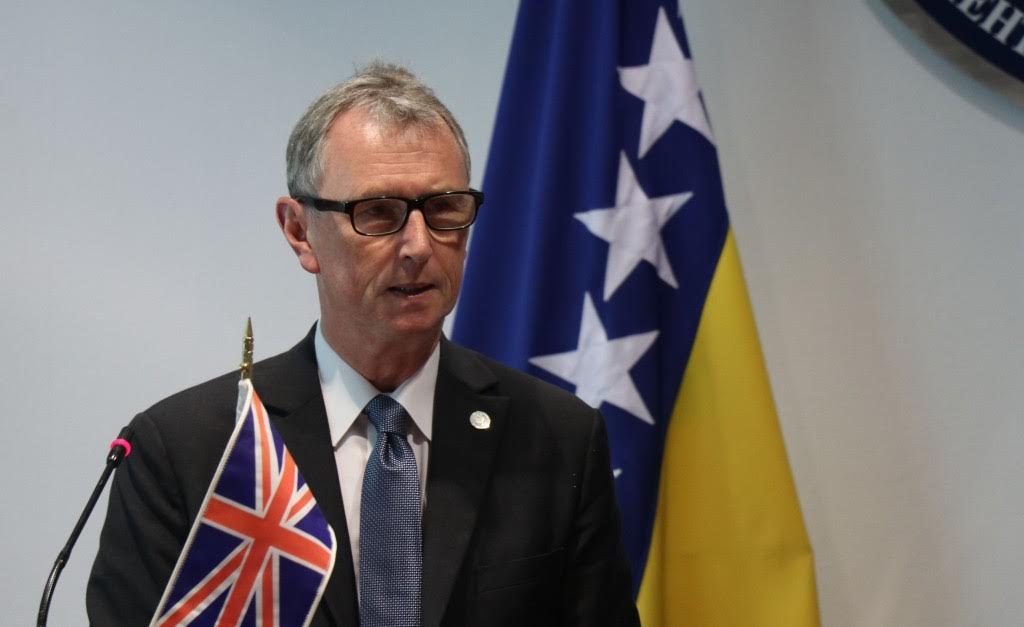 Facilitation of visa regime for BiH citizens travelling to the United Kingdom was among the main topics discussed at the meeting of BiH and the UK parliamentary delegations to the Inter-Parliamentary Union (IPU), held in Sarajevo on Monday.
The UK delegation, led by MP Nigel Evans, arrived for a five-day visit to BiH, in order to hold a series of meetings with senior officials in Sarajevo and Banja Luka.
Addressing reporters at the press conference after the meeting, Chairman of BiH Parliament's delegation to the IPU, Nenad Lalić, said that delegations were focused on the improvement of co-operation and facilitation of the visa regime between the UK and BiH. The two delegations also discussed about the opportunities in tourism.
"Traditionally, Bosnia and Herzegovina has been an absolute magnet for tourists from the UK to this wonderful area. When we see the scenery around us, yesterday and even this morning, we understand why so many British people love coming here", Evans said. He invited BiH citizens to visit the UK, adding that "they do not want that the visa regime restrict it."
He dismissed the possible negative effect of the UK's leaving the European Union on the Western Balkans region.
"The UK is leaving the European Union but we are not leaving Europe. Geographically, that would be impossible. But this visit demonstrates that the UK is reaching out to the countries within the region", he underlined.
Evans emphasised that, leaving the EU, the UK will be able to establish their own independent trade deals for the first time since joining the EU.
"One of the areas we spoke about is increasing that trade between the UK and Bosnia and Herzegovina. It would include support to tourism, metal industry, service industry, and agriculture", the UK MP noted.
According to him, the UK political representatives will brief the UK Prime Minister, Theresa May, and the influential "1922 Committee" about developments in BiH and the talks they had with state representatives.
He also said he understood the concerns about the Russian influence in the region that some countries share.
"I will have a meeting with the PM along with other members of the 1922 Committee, and if there is anything that I believe needs to be got through to the Prime Minister, I will make absolutely certain that I inform her. We may be leaving the European Union but we're not leaving Europe", Evans reiterated…. / IBNA
Main Photo: MP Nigel Evans