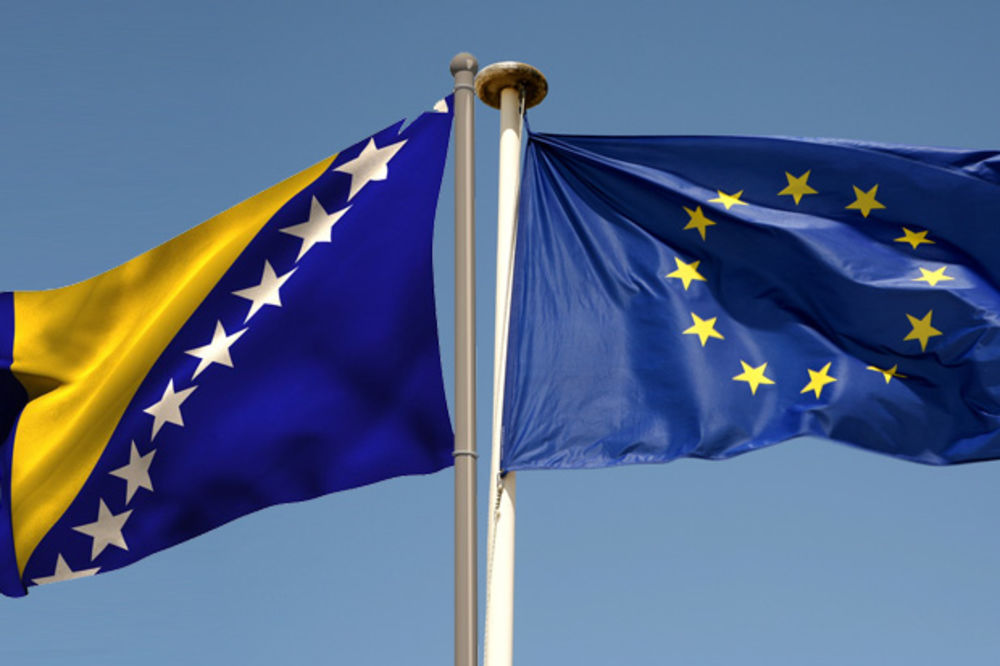 The 4th Subcommittee meeting on Economic and Financial Issues and Statistics between EU and Bosnia and Herzegovina took place on 19-20 November in Brussels. The meeting was co-chaired for BiH by Mrs. Vera Letica, Assistant Minister at the BiH Ministry of Finance and Treasury and by Mr. Uwe Stamm, Head of Unit in the Directorate General Economic and Financial Affairs of the European Commission.
The subcommittee took stock of the most important economic developments and reforms over of the past year, including implementation of the country's Economic Reform Programme. Participants discussed macroeconomic stability, fiscal policy, the functioning of the market economy, competitiveness and productivity of the economy, movement of capital, public internal financial control and statistics. The year-long political stalemate after the 2018 general elections has had an adverse impact on reform implementation.
"Economic governance is impeded by a high degree of politicisation and a weak cooperation among key stakeholders. While macroeconomic stability has been preserved overall, a poor business environment, low investments, significant weaknesses in the country's labour market and education system, a low quality of fiscal governance as well as a weak rule of law, and a lack of innovation are impediments for long-term growth and convergence. The Commission recalled that the quality of fiscal governance has remained low with a lack of medium-term planning, spending inefficiencies and a strong focus on maintaining current spending patterns, in particular on public sector wages and social transfers, while neglecting necessary public investments. It was agreed that the country should improve the business environment and the efficiency and transparency of the public sector, particularly public enterprises and the significant informal economy," EU Delegation to BiH noted.
Significant challenges remain and the country's economy develops below its growth potential. To ensure countrywide ownership and consistent and full political support to socio-economic reforms, implementation of these reforms will need to be coordinated among all authorities.
On Public Internal Financial Control (PIFC), the Commission encouraged BiH to adopt a comprehensive policy approach on PIFC that defines a common vision across all levels of government on managerial accountability and internal control. On statistics, the Commission reiterated that BiH should improve the provision of timely and exhaustive statistics in compliance with EU standards.
The Commission underlined the relevance of the Economic and Financial Dialogue of the EU with the enlargement countries for shaping future reforms in line with the economic criteria for EU accession. The Commission encourages BiH to benefit from this dialogue, including financial and technical assistance in this context./ibna