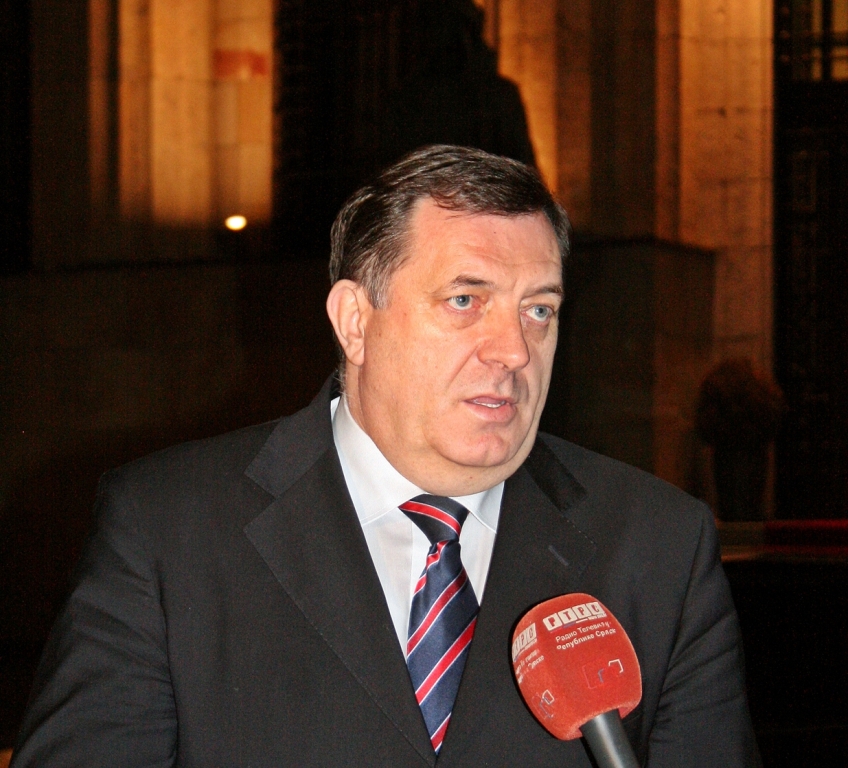 Serb member of the BiH Presidency, Milorad Dodik confirmed on Wednesday in Mostar that he was summoned for an interrogation at the Prosecutor's Office of Bosnia and Herzegovina in regard to what he called an "alleged denial of genocide."
"I am the man with the most reports filed against me. The other day some came to check my statement from last year that the school year would not start on the 28th but on the 2nd. Someone was insulted by it, and now, I should go to give a statement about it. People from the Prosecutor's Office came today to question me about my alleged denial of genocide," Dodik said after meeting with Serb representatives in that city.
The summon comes almost a month after now-former international community High Representative in BiH, Valentin Inzko, imposed the amendments to the Criminal Code of BiH to ban genocide denial. Dodik strongly opposed the amendments and the Republika Srpska National Assembly declared the Inzko decision null and void.
He has added that he struggle because some want foreigners who impose laws regardless of the content of these laws, but that it is obvious that no agreement to this effect will be reached in BiH.
"We, the Serbs, are not minions and we don't want foreigners who will decide about us. If he is here, then he cannot impose laws the way he wants. Of course, everything in the FBiH boiled down to the story about genocide, but in fact, this is about the fact that an unelected foreigner cannot impose laws, not even in keeping with the Bonn powers," Dodik said.
Dodik is a strong opponent of the presence of the Office of the High Representative in BiH, who oversees the implementation of the peace process in the country and is assigned by the Dayton Peace Agreement with special powers to impose laws and dismiss officials.
Regarding the new High Representative, Christian Schmidt, Dodik said that the High Representative appointed this way suits Bosniaks, but that Serbs will not accept such a person.
"We could maybe have a coffee with him, but only as if he was the former minister of agriculture who promised to do something for BiH but did not do it," Dodik said.