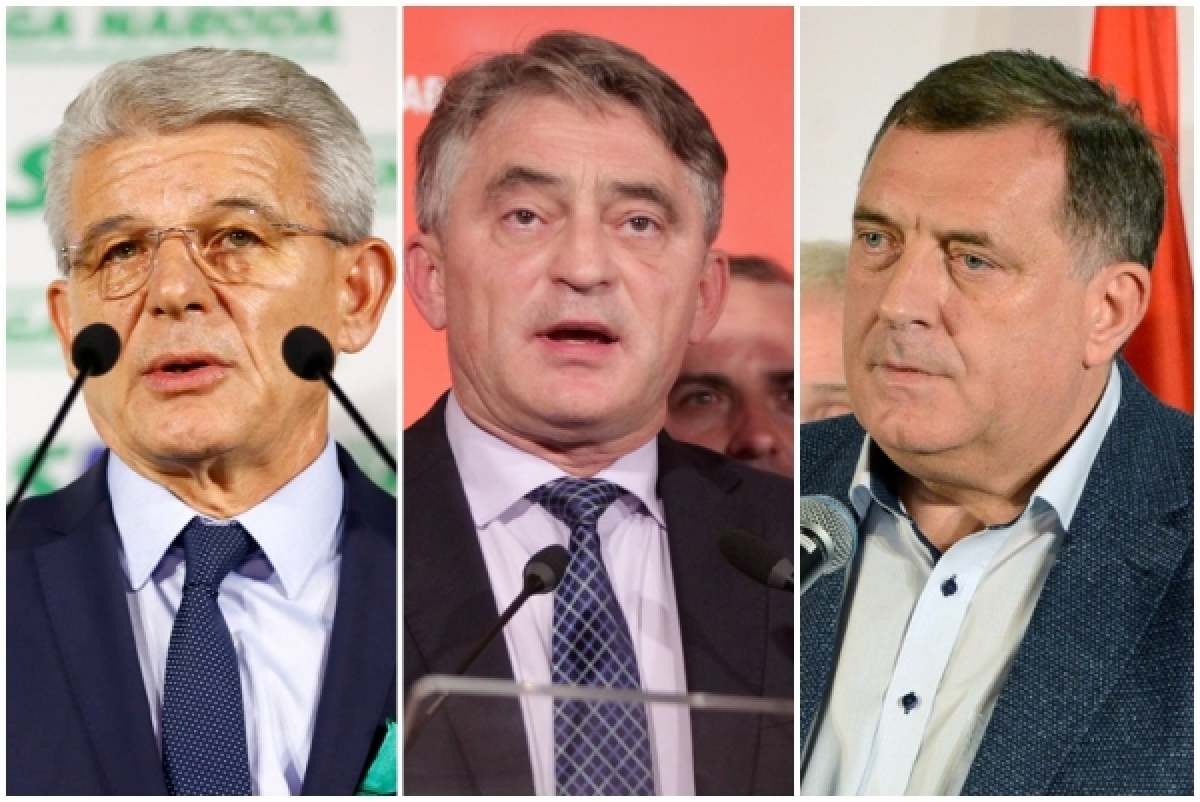 After Montenegrin parliament adopted the Resolution on genocide in Srebrenica, Serb politicians in BiH condemned such a move as the "betrail" and "act of hostility toward Serb people". On the other hand, Bosniak politicians welcomed it as the "act of reconciliation that is important for the future of all nations".
BiH Presidency members, Željko Komšić and Šefik Džaferović, welcomed the adoption of the Resolution saying it was an act of civilization.
"I consider it as an act of civilization, especially due to the fact that it prohibits the denial of genocide," Komšić said, adding that "BiH and Serbia should do the same."
The adoption of the Resolution for Bosniak member of BiH Presidency Šefik Džaferović represents "a civilizational step forward and an immeasurable contribution to the restoration of trust, and the strengthening of peace and stability in the region".
"That is why I welcome this decision of the Parliament of Montenegro and I perceive it as an honest and friendly act. Accepting the facts established in the verdicts of the International Court of Justice and The Hague Criminal Tribunal is the only correct way to look at the past, and facing the truth and accepting justice is a necessary condition for building lasting peace and healthy relations," Džaferović added.
Serb member and BiH Presidency Chairman Milorad Dodik, as well as other Serb politicians, regardless are they in opposition or in the ruling coalition, had a very different viewpoint.
Dodik said on Friday that he "perceives the decision of the Parliament of Montenegro to adopt the Resolution on the genocide in Srebrenica as an absolutely hostile act."
"The Montenegrin Parliament has not proved anything about Srebrenica but they proved that they are also continuously anti-Serb. I experience it absolutely as a hostile act and I will know how to treat them and their attitude towards this As well as towards the Montenegrin majority that supports the resolution," Dodik pointed out.
Speaking for the RTRS, Milorad Dodik emphasized that "it is incomprehensible for the Montenegrin Parliament to vote on the Resolution on the genocide in Srebrenica," and that this has not yet happened in BiH.
"If the BiH Parliamentary Assembly did not adopt a similar document, then the question arises why Montenegro did? The question is, is it an act of interference in internal affairs? If BiH politics could not reach a consensus on the issue, how is it possible that they have the right to talk about it?" Dodik wonders.