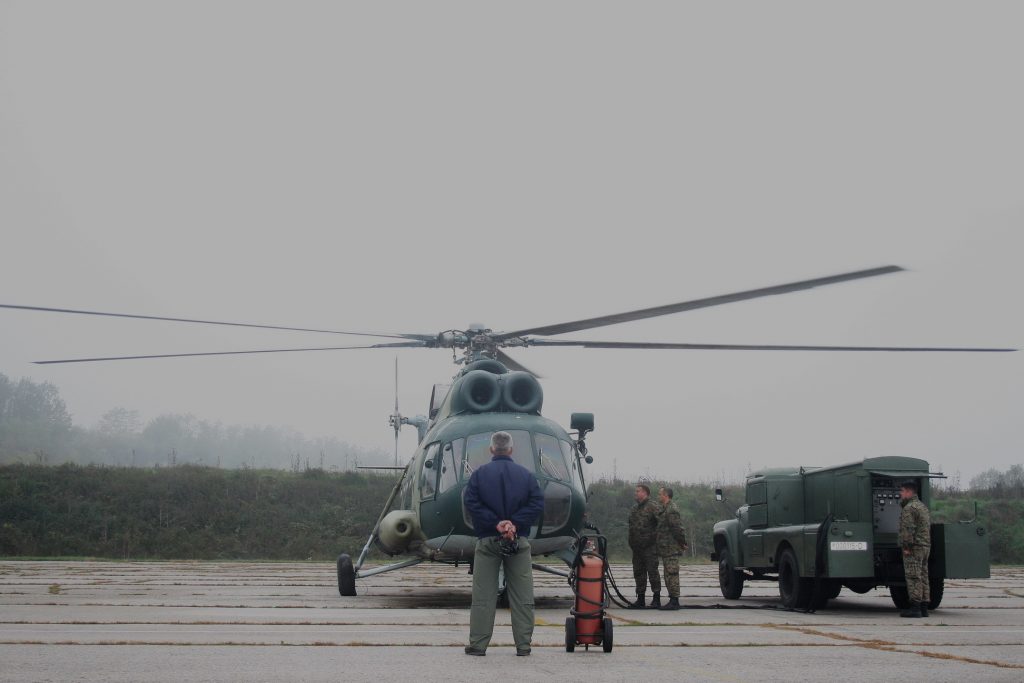 Sarajevo, July 6, 2016/Independent Balkan News Agency
By Mladen Dragojlovic
The recent case of the false report of a bomb in an airplane on the New York – Tel Aviv line, pointed out that BiH is a country so weak that it is not able to defend its own airspace.
First information about alleged bomb were received when the Boeing 747 was over France and the Air Forces of this country reacted by sending war planes to follow the Boeing till the Swiss border. Two Swiss Army FA 18 airplanes followed the plane untill the border with Italy and there it entered NATO air space. Italy and then Croatia sent two warplanes each to follow the plane on its way. The Boeing entered BiH sky on the spot between Brod and Gradiska, and nothing happened. There was no war planes escort through this country. Why?
The reason in more simple than anybody can imagine. BiH doesn't have warplanes to escort anything in its air space. BiH has just a few helicopters with questionable ability to fly on decent distance without general service. In fact, this case indicated that BiH is not able to defend itself at all.
BiH Deputy of Minister of Defence, Boris Jerinic, confirmed to the media that BiH doesn't have military protection of its air space and that warplanes of other countries have no permission to enter it.
"We will have discussions on the matter at a specific time and the relevant institutions will underline the necessity of a solution, but we will see in the future what actions we will take", Jerinic said.
In BiH Air Navigation Services Agency (BHANSA) nobody was worried about this case. The official answer on the question of media in this case was that the Boeing was flying above 10,000 meters, which is above the agency's jurisdiction and capability to follow.
"Our air traffic control didn't have contact with the 747 crew but, according to procedures for situations like this, they performed several actions and were ready to assist if air plane crew asked for help", BHANSA answered.
The plane exited the BiH territory over the city of Zvornik and two Serbian MIG followed it until the next border. The plane arrived in Israel and, luckily, there was no bomb on board.
At this moment BiH doesn't have any capacity, financial or human, to strengthen its Air Force. In the future the country will someday join NATO and then this will no longer be its problem. Until then, in similar cases or in case of an attack, BiH can follow the planes only with binoculars from the ground.